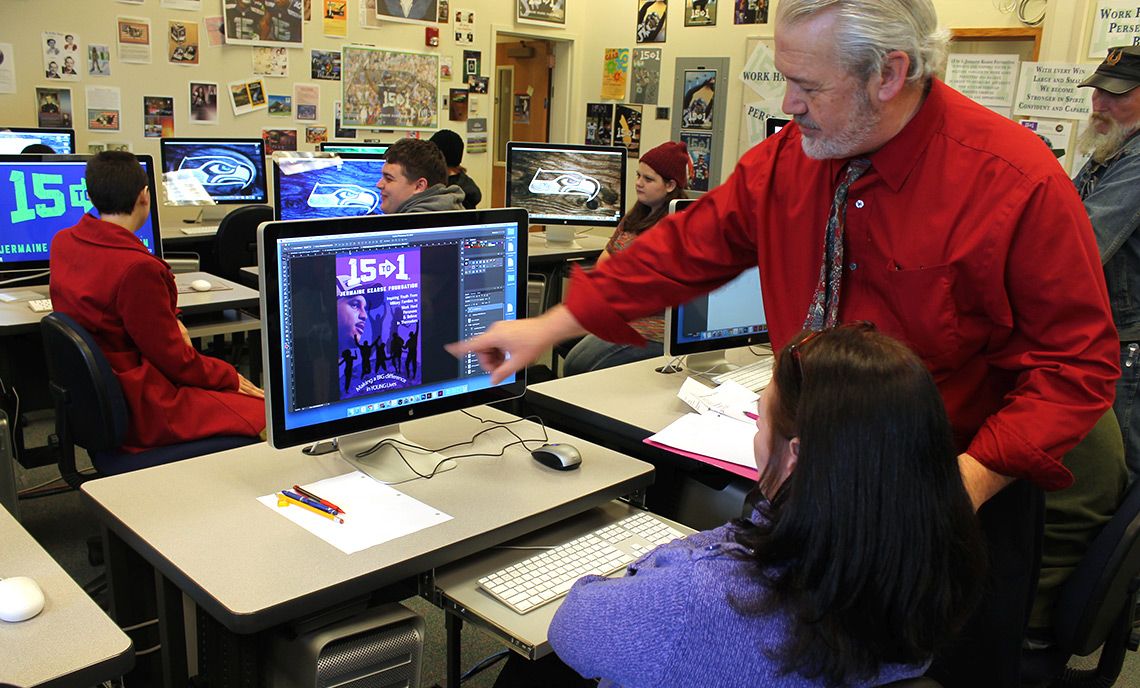 Graphic Technologies Enjoys Memorable Assignment
March 2, 2016
Second and fourth quarter students in Clover Park Technical College's Graphic Technologies Program had a unique opportunity to show off their learned design skills.
In partnership with the college's "All In: A Champion's Mindset with Hometown Hero Jermaine Kearse" event Feb. 16, the students created posters that were on display in the atrium of the McGavick Event Center.
"At that stage of development it's really cool do something that's not in a textbook," Graphic Technologies instructor Darryl Owens said.
When a member of the event planning committee approached Department Chair John Moyer about the idea to incorporate the Graphic Technologies Program, Moyer saw it as an opportunity to spotlight the work of the students.
"We captured the atrium with a great student project," Moyer said.
The assignment was to create poster designs geared toward Kearse's 15 To 1 Foundation, which supports military youth and communities. Students researched the Foundation website and watched interviews of Kearse to learn more about him and his Foundation. The students were supplied with approved photos and logos and went to work on creative designs.
Kearse had the opportunity to view the posters during his campus visit.
"It was exciting and intimidating," said Ginger Ray, a fourth-quarter student.
Share This Story