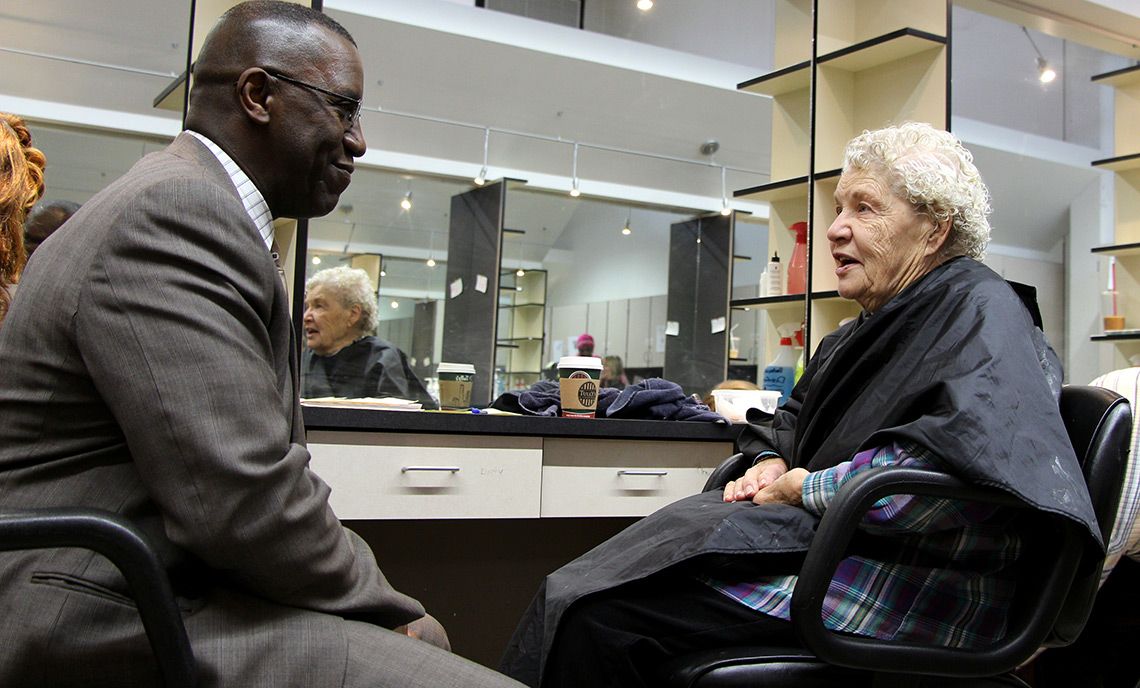 Remembering Beloved Community Member, Elnora Medley
March 24, 2016
The Clover Park Technical College community mourns the loss of long-time Cosmetology Program supporter and volunteer Elnora Medley, who passed away March 23 at age 96.
Medley has supported Clover Park Technical College since 1963, where she had her perm set and hair trimmed by student cosmetologists. She also served as a hair model for more than 30 students for their state board certifications. Up until recently Medley still drove herself to her weekly hair appointments on the Lakewood Campus.
Over the past 50 years Medley has seen the program move to four different buildings, and witnessed students return as instructors. When she first started to volunteer, a shampoo and a set cost 50 cents.
CPTC President Dr. Lonnie L. Howard, along with Board of Trustees' Lua Pritchard, presented Medley with the college's first Honorary Degree at the 2014 Commencement Ceremony. The college also celebrated Medley in January of 2014 to recognize her as the President's Unsung Hero, and presented her with a plaque and tribute.
"Meeting Ms. Medley, awarding her an honorary degree, engaging with her during her near weekly visits to the college, and seeing her dedication in more than 50 years volunteering for CPTC has been the highlight of my career," Dr. Howard said. "Her commitment to the college will be missed, but her smile will be missed even more."
Medley kept in contact with Dr. Howard and attended his birthday celebration last fall.