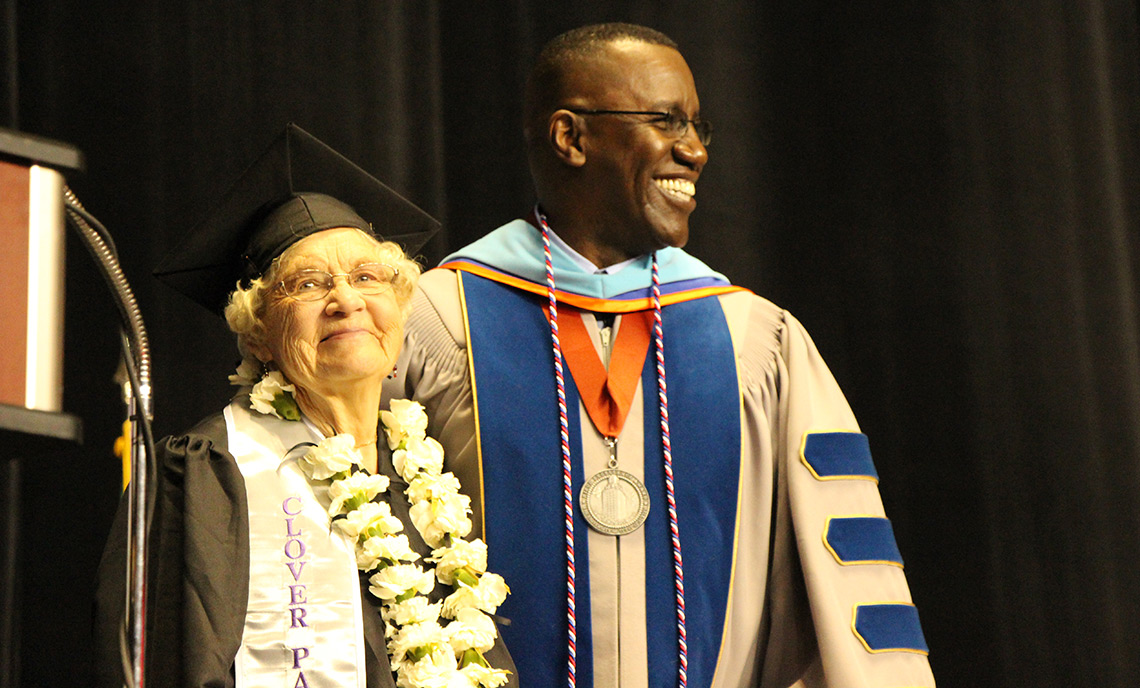 2014 CPTC Commencement Ceremony
June 19, 2014
More than 400 students received their degree, certificate or diploma for the 2013-2014 academic year at the 18th Annual Clover Park Technical College Commencement Ceremony at the Tacoma Dome June 18.
John Caulfield, Lakewood city manager, provided the commencement address and Lisa Plair, Associate Student Government president, gave the student address.
Dr. Lonnie L. Howard, CPTC president, presented the College's first Honorary Degree to longtime Cosmetology volunteer Elnora Medley.
Nearly 25 percent of the more than 1,000 students who completed their degrees, certificates and diplomas during the academic year were armed forces veterans.
CPTC's Student Programs launched the "Wear it Forward" program at the ceremony, an initiative aimed at collecting used graduation gowns to pay it forward to future graduates. ASG will match the number of donated gowns this year in hopes of having enough rental gowns for all graduates by 2017.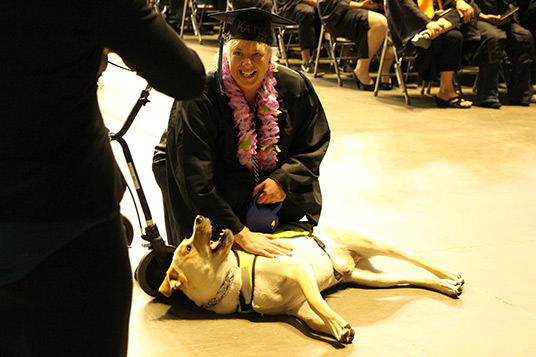 CPTC graduate Kathy Gruber poses for a photo with her service dog, Reggie, before receiving her award.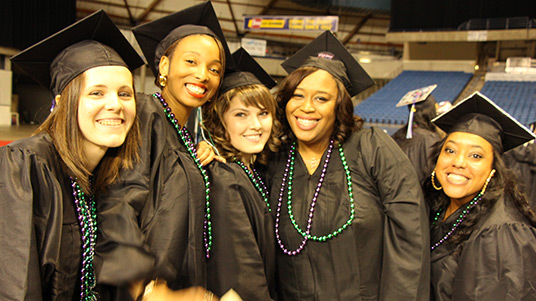 Graduates pose for a photo before receiving their award.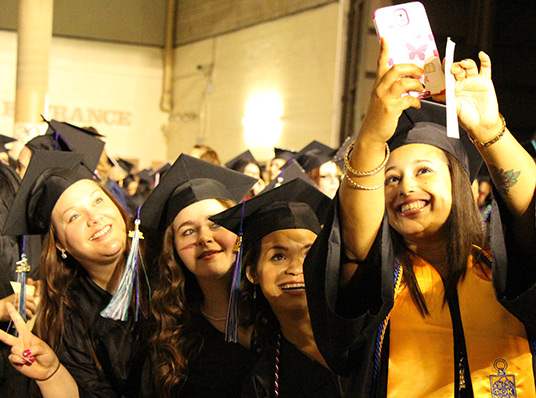 Graduates take selfies before the ceremony.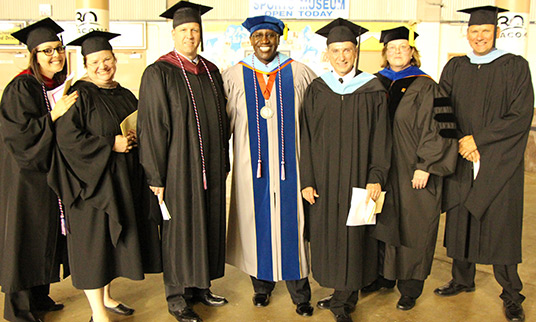 Members of the President's Cabinet pose for a photo with Lakewood City Manager John Caulfield, third from left, before the ceremony.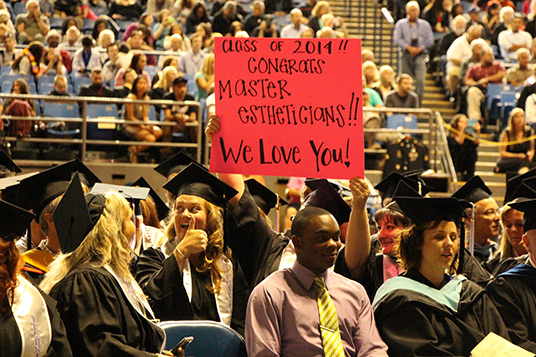 Staff and faculty cheer for their graduates.
Elnora Medley receives applause before receiving an Honorary Degree from Dr. Lonnie L. Howard.