Instructor Elected President of AST Washington State Assembly
November 6, 2015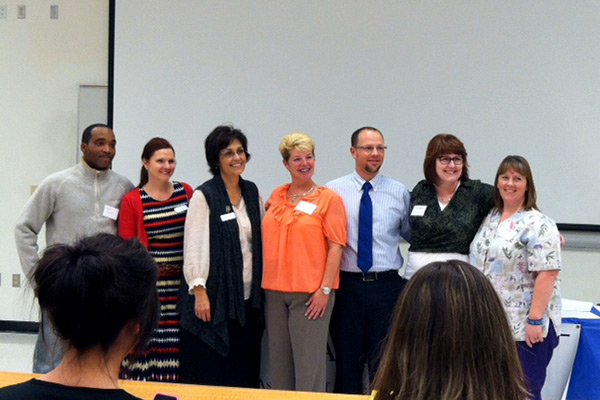 Surgical Technology Program instructor Ronda Armstrong was voted in as president of the Association of Surgical Technologists Washington State Assembly at the assembly's annual meeting and election last week in Spokane.
Armstrong has served as a state assembly board member since 2006 in different capacities. She has been an educational chair and most recently served a two-year term as vice president.
Armstrong graduated from CPTC's Surgical Technology Program in 2005. After working in industry she became a full-time faculty member in 2010 and was granted tenure last year. She encouraged Surgical Technology lab assistant Tavaris Shandle to get involved in the state assembly, and he was sworn in as educational chair at the annual meeting.
More CPTC News