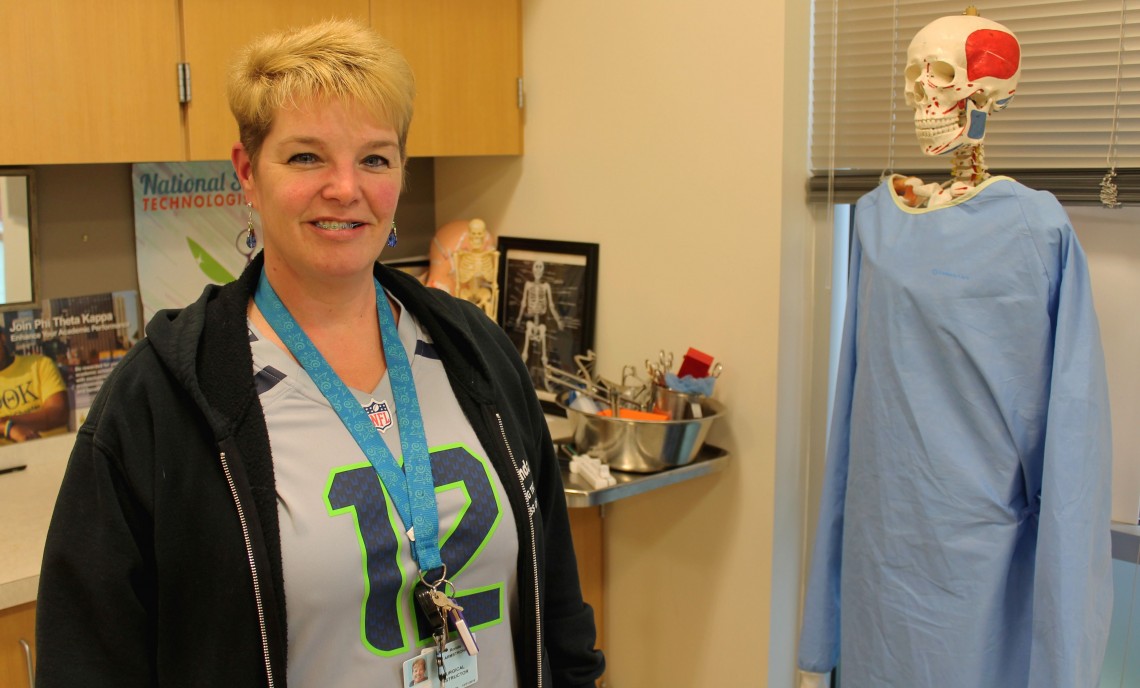 Surgical Technology Instructor Granted Tenure
January 9, 2015
Clover Park Technical College is proud to announce Surgical Technology Instructor Ronda Armstrong was awarded tenure by the Board of Trustees Dec. 10.
Armstrong graduated from CPTC's Surgical Technology Program in 2005, and while she worked in the industry she also worked as a lab assistant and substitute for the program. She became a full-time faculty member in 2010 and soon after started the tenure process, where she went through a demanding review process and evaluation by a tenure committee.
Armstrong's committee was present when she learned she was granted tenure.
"It was really nice to have that support," Armstrong said. "Now I'll be on a committee and will get to help someone and hopefully use what I learned to mentor somebody else."
Armstrong knew she wanted to be an instructor during her time in the surgical technology field. She received an Exceptional Faculty Award in 2012 and has spoken about her teaching techniques at conferences in Louisiana and Texas.
"Everyone has a different way of learning," Armstrong said.