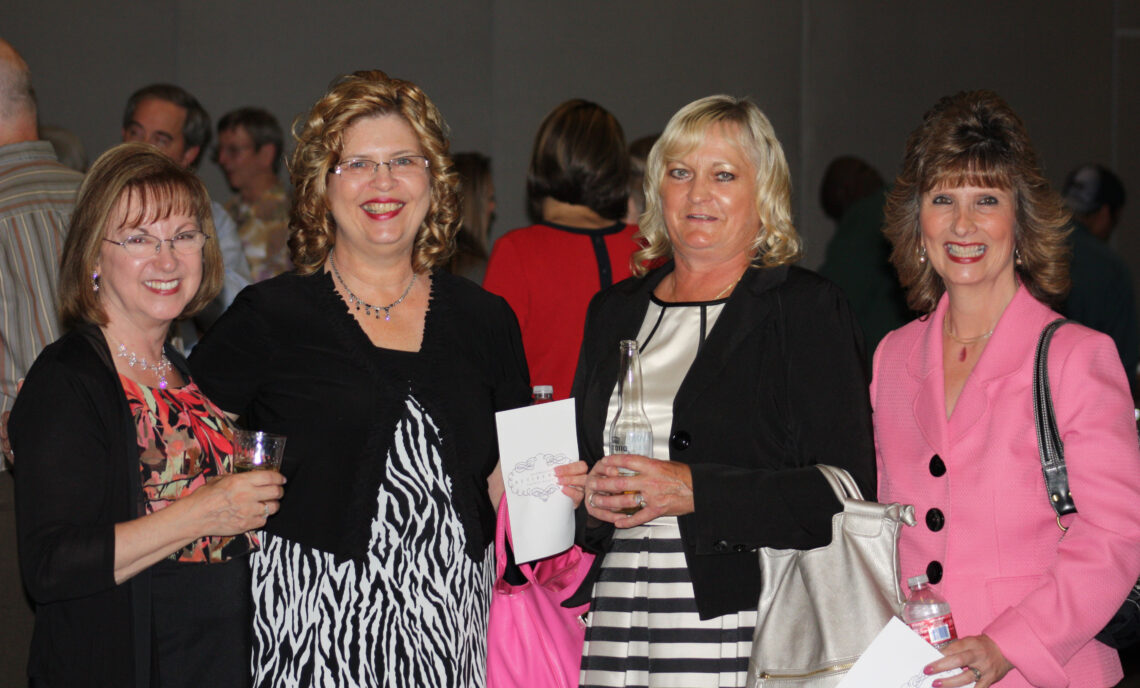 Chris Lewis Retires after 41 Years at CPTC
November 20, 2020
In 1979, Clover Park Technical College was bursting at the seams. The Lakewood campus, bisected by an airplane runway, was a sea of portables built by students. Programs were also taught off campus at rented locations at the Western State Hospital (bowling mechanic) and the old DuPont High School (marine mechanic). Spaces were used around the clock between day classes, second-shift classes, third-shift classes, and Evening School.
It was into that very different place in September 1979 that Christine (Chris) Lewis embarked upon what would stretch into a 41-year career at Clover Park. Hired on as assistant for the Evening School program from 1 to 10 p.m., Lewis helped the staff and faculty teaching in the evening program. During her time at Clover Park, she has served under six superintendents and presidents, witnessed the 1991 evolution from School to College, and participated in the opening of the Puyallup aviation campus in 2000. After her early years spent supporting the Evening School and Continuing Education, Lewis transitioned to the Vice President for Instruction's office. Her final years of service at Clover Park have been devoted to aiding the Vice President for Strategic Development. Now, on the eve of her retirement, she has understandably become a fixture of the College.
Lewis has served on dozens of committees, supported hundreds of College events ranging from the 75th anniversary gala to the annual Holiday House, and guided and mentored dozens of employees. Her coworkers are effusive in their praise of her work ethic, her support, and her kindness. Development Assistant in the CPTC Foundation Rae Baghirov notes, "Chris is the very definition of excellence in service."
Beyond her service in her job, Lewis is known as a dedicated advocate for the College and the Foundation. A moving virtual gathering of 25 current and former employees witnessed colleagues turn on their microphone one by one to emphasize how Lewis had helped them on their first days at CPTC, set and upheld a positive environment, approached each new challenge with her characteristic can-do attitude, and always had a smile and a basket of chocolate at the ready. President Loveday, repeating what all were saying, summed it up: "Chris is not only a good employee but a good College supporter."
Lewis is reflective as she leaves for a well-earned retirement, having been at Clover Park for over half of its existence. Though buildings, staff, and students have changed over her tenure, the friendships she made at the College are the most enduring. True to her gentle reputation, Lewis paid tribute to the people who had inspired her, calling out Pat Benthien for having been "a very polished professional, a wonderful role model and supervisor." In keeping with her generous and notable support of the College, she plans to remain engaged with the CPTC Foundation after she retires.
Clover Park celebrates Chris Lewis' forty-one years of contributions, friendship, service, and dedication and wishes her the best in retirement.
From our Clover Park family, thank you.