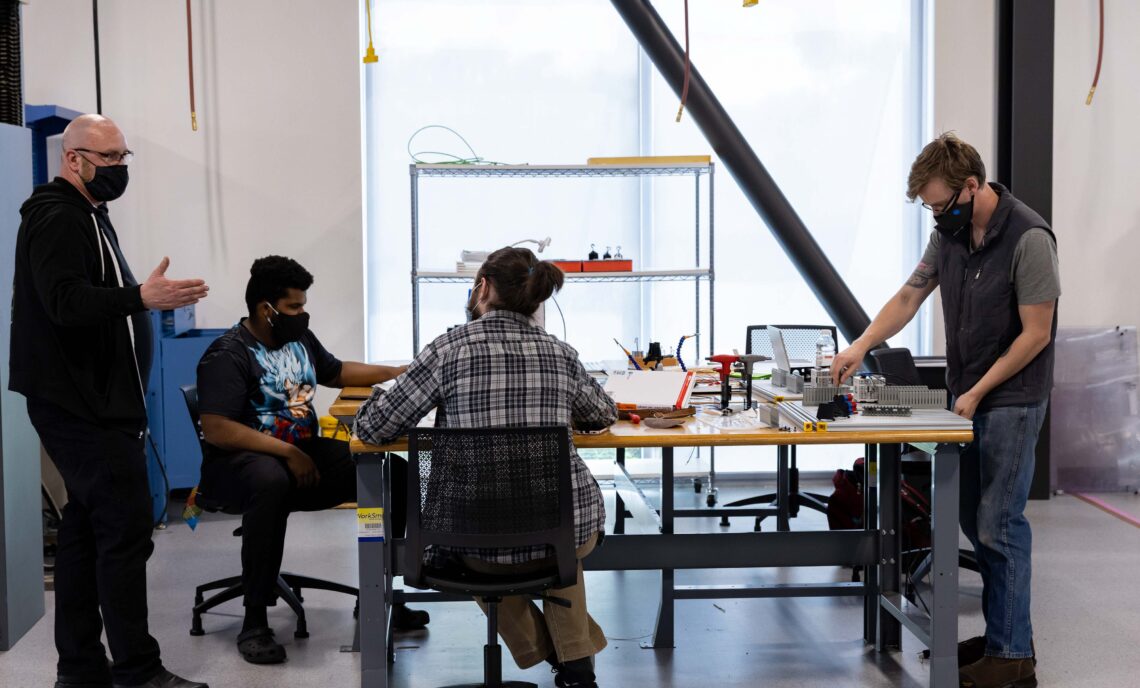 Bachelor of Applied Science degrees meet need for high-demand jobs
June 11, 2021
Four-year degrees at CPTC
When you think technical education, you may not think four-year degrees. But Clover Park Technical College (CPTC) is home to four Bachelor of Applied Science (BAS) programs tailored to meet workforce needs in high-demand fields.
CPTC introduced its Bachelor of Applied Science in Operations Management in 2015, followed by a BAS in Interior Design in 2019. In fall 2020, the college launched two new programs – the BAS in Cybersecurity and the BAS in Mechatronics Engineering Technology and Automation.
Clover Park's BAS programs are ideal for busy, working adults who can't or don't want to put their lives on hold for a bachelor's degree. The hybrid model combines hands-on learning, real-world experience and meeting times that accommodate busy schedules. And the cost savings compared with traditional four-year colleges and universities is substantial.
The right programs for right now
"Our BAS programs have been thoughtfully developed in cooperation with our state, community and employer partners to meet job demand," said Claire Korschinowski, CPTC Dean of Instruction. Student input is also a big consideration. After completing their Associate of Applied Science (AAS) degrees at CPTC, students found they needed a BAS to land more than entry-level positions.
"These are workforce development programs designed for individuals who want the training, skills and the degree they need to be employed," Korschinowski said. "High-wage, high-demand jobs are waiting at the end."
With the rollout of the new Cybersecurity and Mechatronics programs, the college is answering the call of two booming industries eager to hire skilled grads ready to hit the road running.