Mt. Tahoma Alumni Association supports the next generation
September 14, 2021
by Samantha Dana
"[At] the end of the day, it's not about what you have or even what you've accomplished…It's about who you've lifted up, who you've made better." – Denzel Washington, A Hand to Guide Me
With under 2 miles and an invisible city border between them, Clover Park Technical College (CPTC) and Tacoma's Mt. Tahoma High School are natural partners. Hundreds of students from the high school have learned their trades at CPTC, including alumnus Steve Peterson. Among recent high school graduates enrolled at CPTC, Mt. Tahoma is the most common high school attended.
Given that so many Mt. Tahoma alumni find a home at CPTC, it is critical that they have the supports necessary to succeed. This is where the Mt. Tahoma Alumni Association stepped in.
"Not everyone desires a traditional four-year college education after high school," says Steve Thompson, Mt. Tahoma Class of '66. "I truly believe that further education in the trade school fields is important for many of the youth of today." With this in mind, the Mt. Tahoma Alumni Association contacted the Clover Park Technical College Foundation to explore the possibility of a scholarship for students attending CPTC after graduating from Mt. Tahoma. A competition between graduating classes ensued to donate the most funding toward an endowment with the Class of 1966 emerging victorious. Combined, the alumni of Mt. Tahoma High School contributed $15,500 to permanently fund a scholarship for their fellow alumni.
With this funding, the CPTC Foundation will award one $600 scholarship to a current student of CPTC and former student of Mt. Tahoma each year. Scholarship recipients use this funding towards tuition, fees, and supplies for their technical program. "It's been our privilege to give a hand up to Mt. Tahoma alumni who are pursuing their education in the trades," notes Carol Anne (Rice) Bills, Mt. Tahoma Class of '66.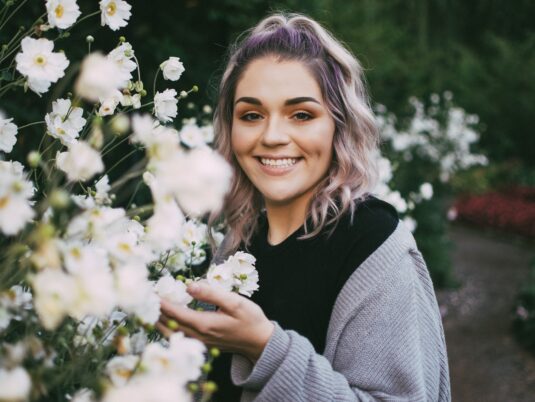 With this endowment, the Mt. Tahoma Alumni Association knows their investment will continue to shape the future of Mt. Tahoma alumni for years to come. The scholarships are already making an impact – Faith Hulse, one of the first recipients of the scholarship, graduated with her Cosmetology degree in December 2020. In accepting the scholarship, she shared that receiving these funds and finishing the program will further her dream of owning her own salon. You can read more about Faith on the CPTC Foundation website.
About the Foundation
The CPTC Foundation is a 501(c)3 non-profit whose mission is to ensure the opportunity for the education of tomorrow's workforce. For more information on contributing to the Mt. Tahoma Alumni Association endowment or exploring options for new scholarship funds, contact Executive Director Janet Holm at janet.holm@cptc.edu or visit friendsofcloverpark.org.
More CPTC News