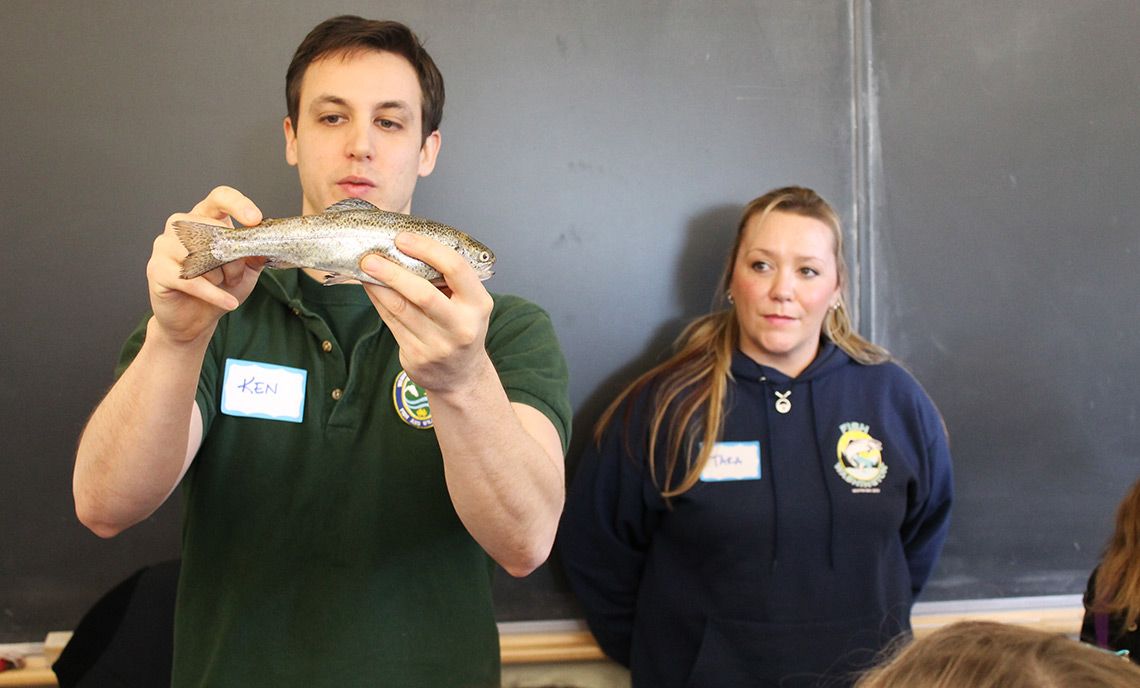 A Career in the Outdoors
March 23, 2016
While Tara Livingood worked as a bank teller, she thought about how much she wanted to be outside.
A Google search for a biology program that would lead to a career in the outdoors led her to Clover Park Technical College's Environmental Sciences and Technology Program in 1999.
"I met the instructors, did a walk-through of the campus and thought 'I could totally do this,'" Livingood said.
The program's required internship pushed Livingood to look for an environmental job before she graduated in 2001. She landed at the Washington Department of Fish and Wildlife as a tech doing stream surveys and worked through the ranks to an area fish biologist, covering all of Pierce County. Livingood celebrated 15 years at the WDFW last week.
"Clover Park gave me a well-rounded view of the world," Livingood said. "It was an easier way to direct you to the stuff you were interested in."
While working full-time Livingood went on to earn her Bachelor of Applied Science in Environmental Science from The Evergreen State College in 2005. Out in the field, she still crosses paths with one of her former CPTC instructors, Andy Fritz.
Livingood and Fritz were able to catch up March 15 at the 2016 Tacoma-Pierce County Children's Water Festival, hosted by the Pierce County Conservation District. Fritz and a group of current and former students volunteered to educate more than 1,000 fifth graders about caring for water resources.
Livingood and colleague Ken Behen, warmwater biologist, led a fish identification lab.
Helping orchestrate the event from behind the scenes was CPTC student Chris Murphy, who in his final quarter in the Environmental Sciences and Technology Program, has been an intern with the Pierce County Conservation District since the beginning of the year.
After serving eight years in the Army and working in an office putting his degree in computer science to use, Murphy pursued his interest of the outdoors. He's enjoyed the program and plans to earn a second bachelor's degree in chemical engineering.
"The program was the most fun I've ever had," Murphy said.
For more information about CPTC's Environmental Science and Technology Program, visit http://www.cptc.edu/programs/environmental.