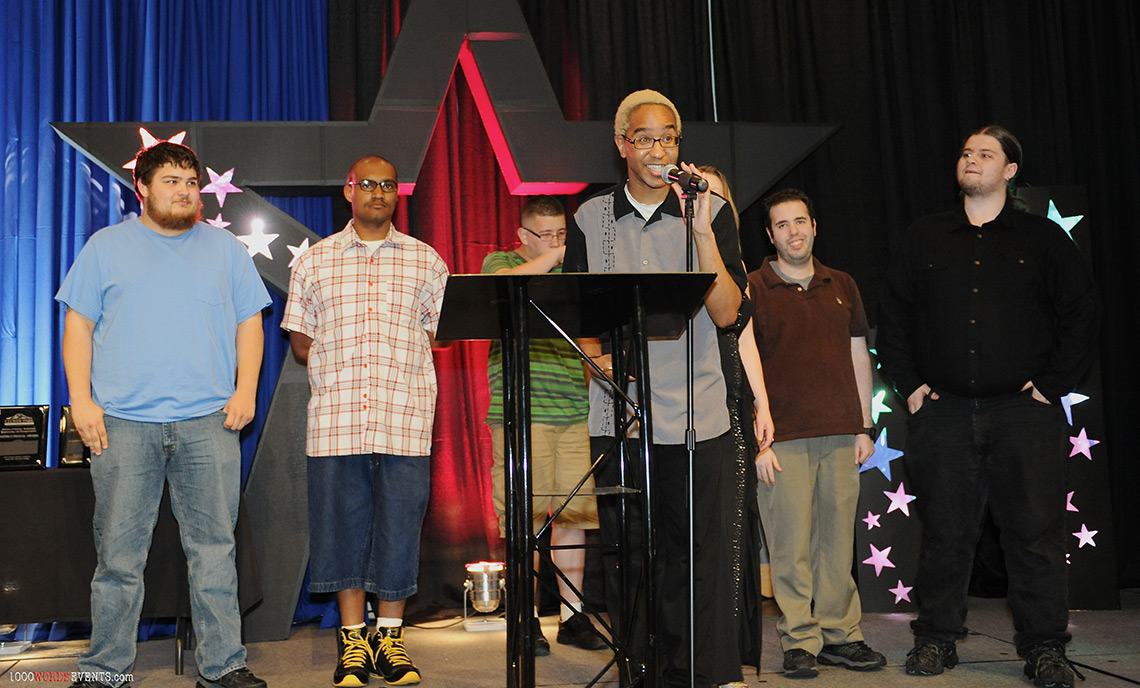 Academic and Community Leadership Recognized at Annual Awards Ceremony
June 13, 2014
Thirteen awards were presented at Clover Park Technical College's 2nd Annual Student Awards Ceremony at the Lakewood campus June 4.
Hosted by the Office of Student Programs in partnership with the Associated Student Government, the awards night celebrates those exemplifying academic and community leadership at CPTC. Awardees were nominated in 13 categories by students, staff and faculty.
The 2014 winners include:
2014 Cabinet Award Winners
Presidential Award
Alan Briola
Vice President of Student Services Award
Lisa Plair
Vice President of Instruction Award
Bridgit Hartman
2014 Leadership Award Winners
Outstanding Student Leader
Emily Lanum
Outstanding Student Organization
Game & Watch Club
Transformation Award
Mauricio Garrido Garcia
June Stacey-Clemons Advocate of the Year
Erina McGann
Faculty of the Year
Jim Johnson
2014 Academic Award Winners
Division 1 Award
Rachel Finn
Division 2 Award
Nicole Kaley
Division 3 Award
Robert Koontz
Division 4 Award
Katie Schott
Check www.cptc.edu/student-awards for updates about the 2015 Student Awards Ceremony.