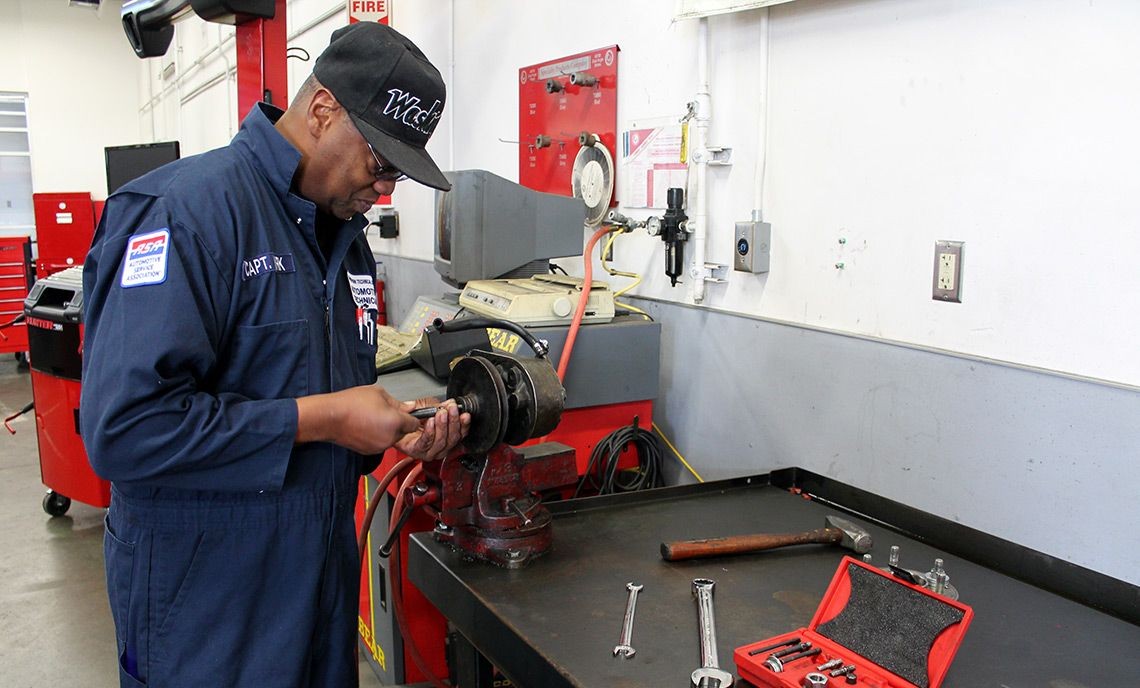 Automotive Student Awarded Grainger Scholarship
November 5, 2015
Congratulations to Automotive Collision Technician student Kirk Clark, who recently received a Grainger Tools for Tomorrow scholarship.
Clark attended an award banquet in Seattle on Oct. 2 where he was presented with a $2,000 scholarship and customized toolkit.
"I treat this like a job," Clark said. "Now that I'm older I work really hard and it made me feel good to get that scholarship."
Clark applied for the scholarship after he learned about it from Program Assistant Michelle Barre in the Advising & Counseling Office, where he works as a work study. Clark enrolled at Clover Park Technical College in summer 2014 and is working toward earning an associate degree in Automotive Collision Technician, as well as specializing in engines, brakes and suspensions in the Automotive Technician Program.
Grainger launched the Grainger Tools for Tomorrow scholarship program in 2006 in collaboration with the American Association of Community Colleges.
Share This Story