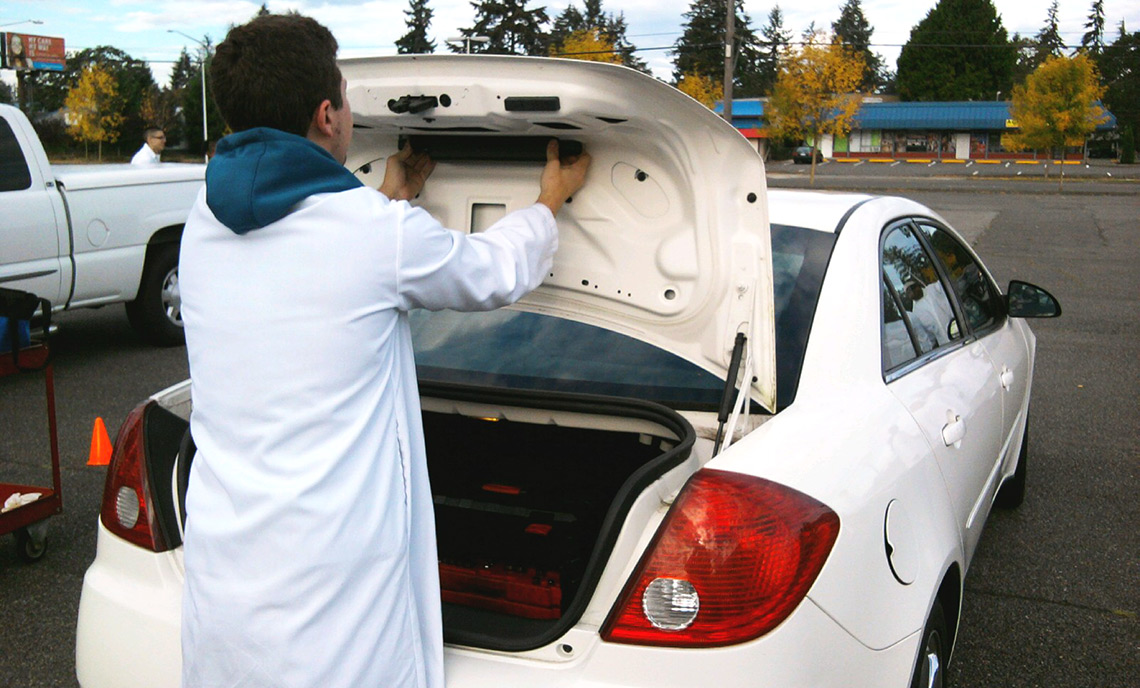 Automotive Students Participate in Public Service Event
October 9, 2014
Nine automotive students from Clover Park Technical College volunteered in a statewide "Lights On" campaign Oct. 4.
Automotive Technician Instructor Bob Offerdahl and his students assisted Automotive Service Association Northwest from 9 a.m. to 2 p.m. with free inspections and free exterior vehicle bulb and headlamp replacements in support of National Car Care Month to promote vehicle maintenance.
The event was hosted at various locations in the state. Clover Park Technical College students volunteered at the Pierce County location in Tacoma.
"I am proud of the great job they did," Offerdahl said. "They also had the opportunity to be around shop owners and auto technicians in the industry."
CPTC's 85,000 square-foot automotive facility features state-of-the-industry paint rooms, computer labs, classrooms, glassed-in shop areas and a showroom. For more information, visit http://www.cptc.edu/programs/auto-tech.