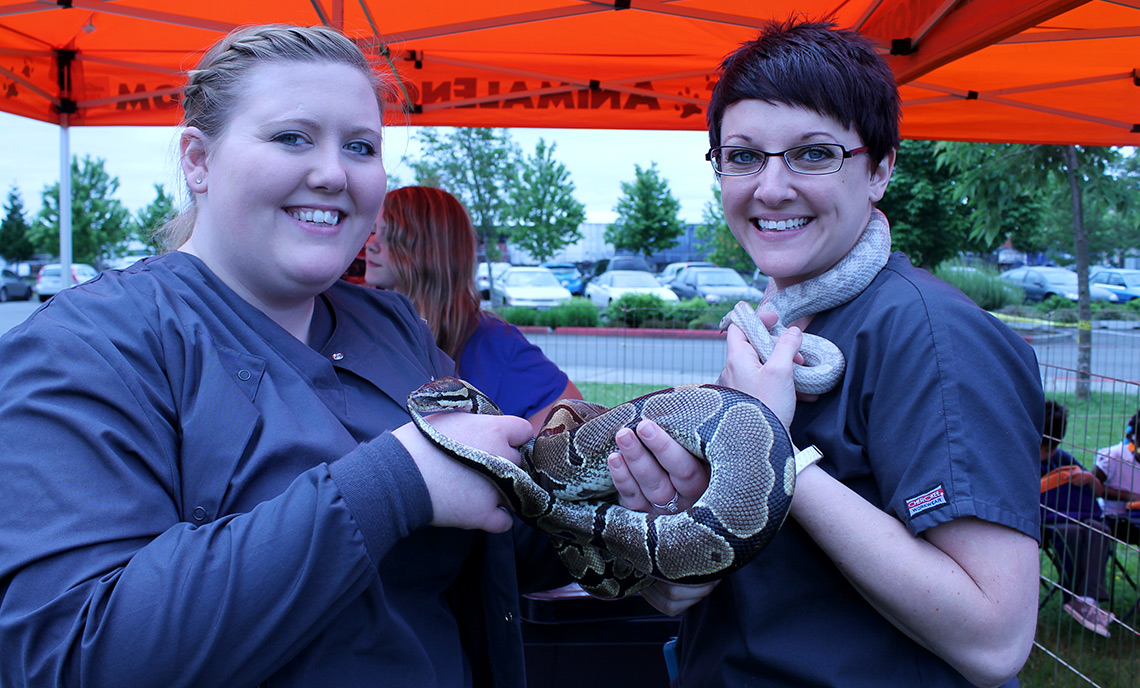 'Awesome Guaranteed' at 2nd Annual Spring Fest
May 27, 2014
Awesome was guaranteed at the 2nd Annual Spring Fest at Clover Park Technical College May 21, and the Associated Student Government delivered.
From 11 a.m. to 2 p.m. outside Building 23, students were treated to free food and entertainment to break up a day of classes.
"It's a great time for us to say thank you to the students for being students at Clover Park," said Travis Cohen Lucy, vice president of student activities.
The event gave students the chance to climb an outdoor rock wall, visit with animals at the petting zoo, enjoy sandwiches from a food truck and jump in on random acts of Zumba to music provided by a DJ.
"Our quarter has been all about busy," said Hemodialysis Technician student Alysa Karlinsey. "This is a good release of stress."
Karlinsey and Sophana Chhoeun, also of the Hemodialysis Technician program, enjoyed grilled cheese sandwiches and many of the offered activities. Spring Fest was also a chance for the dozen Clover Park Technical College student organizations to connect with students.
"Some of the things here we didn't know they offered," Chhoeun said.
Additional activities included a dunk tank, the "Presidential Pie in the Face" and an interactive photo booth. More than 400 people attended the event, making Spring Fest 2014 the single largest event coordinated jointly by the Campus Activities Board and clubs.