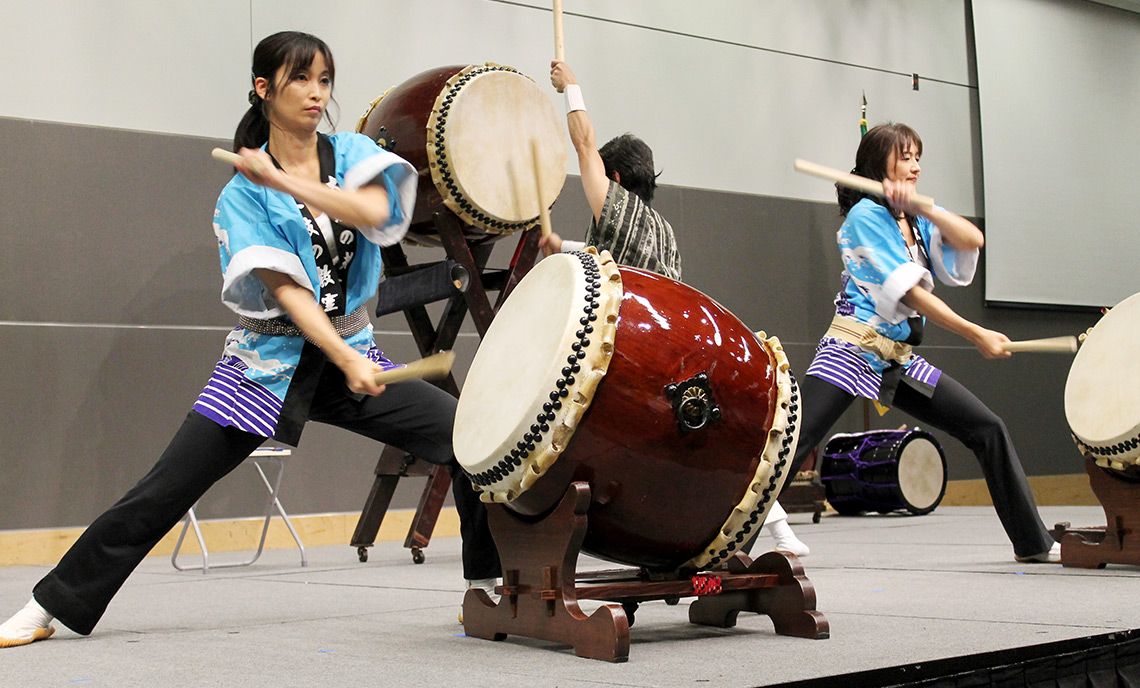 Celebrating Diversity
November 21, 2014
In recognition of International Education Week and to celebrate diversity, Clover Park Technical College hosted its first Diversity and International Education Fair Nov. 18 at the McGavick Event Center.
The event was coordinated by the Diversity Committee and International Education Programs, and welcomed about 180 students, staff, faculty and community members.
The fair featured food vendors from the community as well as Pastry Arts student Maria Medina, who provided Mexican food samples and desserts. The School of Taiko, based in Seattle, performed a 30-minute concert with Japanese Taiko drums.
Local organizations and CPTC clubs provided information booths. Students from the Hemodialysis Technician Program offered free blood pressure checks to attendees.
The four-hour event included a film screening of The Dialogue, the second film of an intercultural documentary trilogy, and culminated with a drum circle.
For more information about CPTC's International Education programs, visit http://www.cptc.edu/internationals.