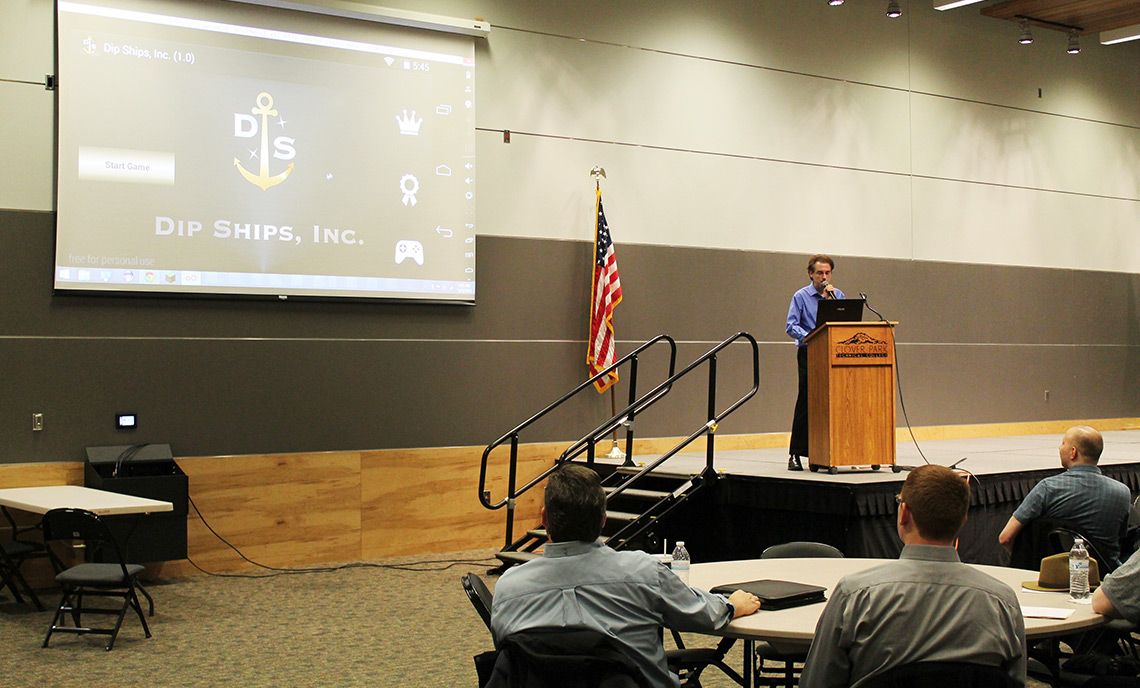 CIT Students Present Quarter Projects
December 2, 2014
Clover Park Technical College Computer Information Technology students presented their Fall Quarter projects on Dec. 1.
Organized by Instructor Joseph Ortiz, the presentations take place at the end of each quarter to give students the opportunity to speak publicly about their work. The event is also a chance for industry partners to see what CPTC students are creating. For Michael Engstrom, the presentation served as a foot in the door for his career.
Engstrom's path into the computer information field started when his church had a need for an in-house webmaster. With a bachelor's degree in elementary education, Engstrom took an HTML and CSS course at CPTC. The course snowballed into the two-year CIT program and a career shift.
"I started from scratch," Engstrom said. "I just really enjoy it and being able to de-bug and look at a program and figure out what's going on."
After Engstrom presented at last June's end-of-quarter presentation, he was interviewed by a Symetra Financial IT director in attendance. Engstrom was offered a summer internship with the company in Bellevue, which turned into a part-time job during the fall. Engstrom talked about his projects and challenges from his internship at the recent end-of-quarter presentation.
Students Mark Simons and Walker Mattson demonstrated their Technology Help Desk replacement webpage for the college. The ongoing .NET project will go on to next quarter's students for modifications.
Ortiz presented student Seth Conrad's online graduation application for the college, and Christopher Rogers presented a webform he created for CPTC's Behavioral Intervention Team.
Mattson also presented his latest mobile application, a game called Dip Ships, Inc.
"I believe information technology is a huge world," Mattson said. "You have to find something you can focus on and become expert at. I chose mobile applications."
Harlan Stewart and Noah Hebert demonstrated how their barcode scanner application scans barcodes to display media reviews.
Many Computer Information Technology students intern for CPTC's IT Department or as work studies for program instructors.
The Computer Information Technology Program prepares students for the industry with concentrations in web, database or application-system programming. For more information, visit www.cptc.edu/programs/it.