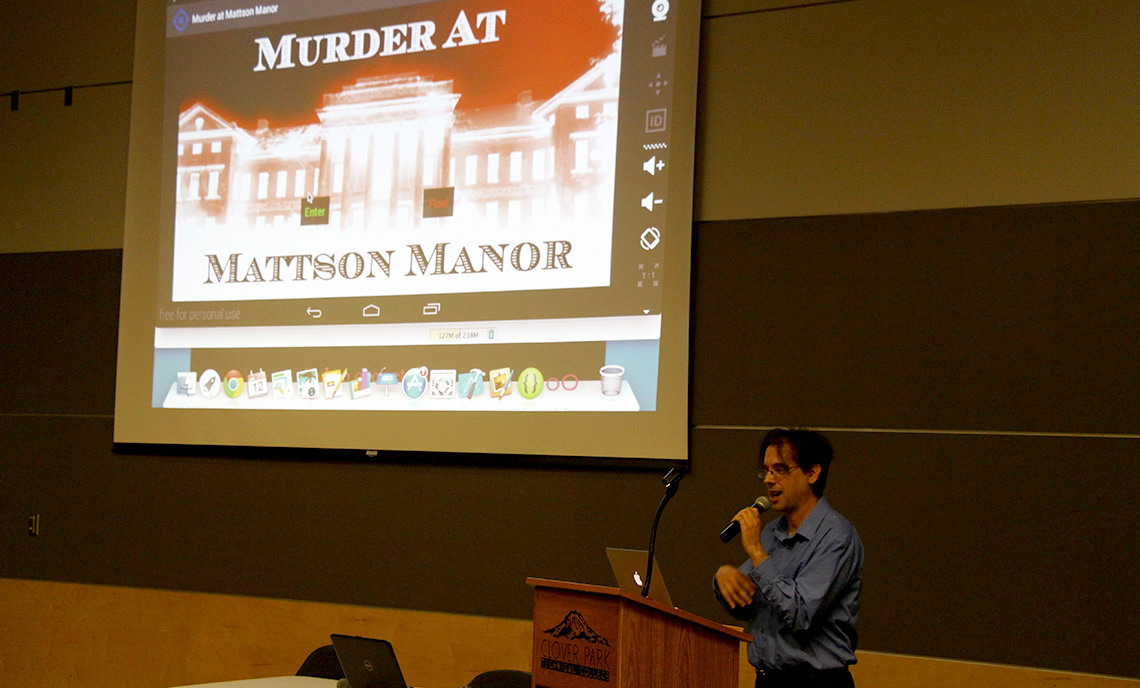 CIT Students Showcase Programming at End of Quarter Presentation
June 17, 2014
After a year-and-a-half in the Computer Information Technology program at Clover Park Technical College, Walker Mattson found his niche.
Mattson discovered his passion for mobile application development and had the opportunity to showcase his projects at the CIT end-of-quarter presentations June 12 at the McGavick Student Center.
"It all started when I had to take programming," Mattson said. "At the end of the first week something just hit me that this is the future."
The presentation, organized by instructors Menaka Abraham and Joseph Ortiz, gives students the chance to present their work to an audience. Presentations are organized after every quarter with the exception of summer.
"It gives them presentation skills and practice selling their product," Abraham said. "Those are not easy things they've done."
The event included a four-person panel of local employers in the CIT field. The panel discussed interview tips, working in the industry and personal experiences.
Former CIT students attended the event to share their post-CPTC experiences of job searches and finding work in the CIT field.
"Don't forget anything," CPTC alum Daniel Knoben said to the audience. "You will use everything you learn in these classes."
A group of five students from the CIT 252 programming course presented the CPTC mobile app they helped develop, which is now available for iPhones and Android devices.
Mattson was part of the phone programming presentation and also presented a game app he created for tablets. A fan of the game Clue, Mattson created Mattson Manor, a game that Mattson described as "Clue on steroids."
After the presentations, students had the chance to network with the visiting employers.
The CIT program at CPTC prepares students for the industry with concentrations in web, database or application-systems programming. For more information visit www.cptc.edu/programs/it.
Share This Story