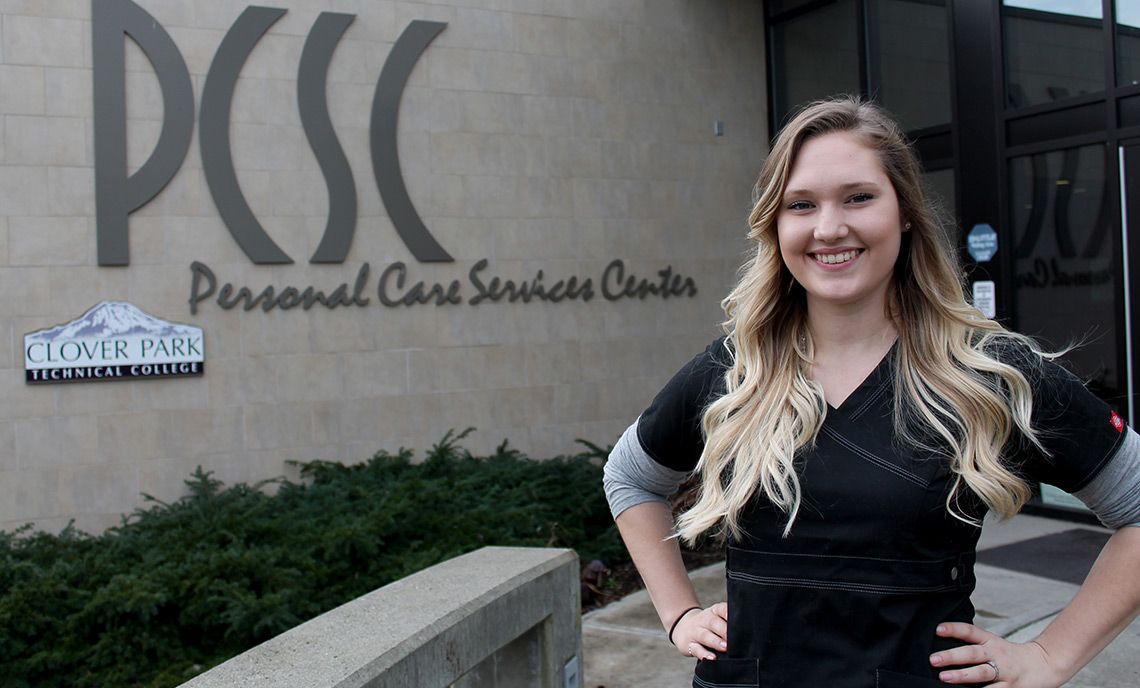 Comfortable in Her Own Skin
February 12, 2015
Taylor Conley has discovered a new confidence as a student in Clover Park Technical College's Esthetic Sciences Program. Now the aspiring master esthetician is studying to help others find the same feeling.
"Making people feel comfortable and confident in their own skin is the best feeling," the first-quarter student said.
Out of high school Conley was unsure of what she wanted to do and pursued an Associate of Arts Degree from a two-year school near her hometown of Olympia. While many of her friends were entering the cosmetology field, Conley was more interested in skin and makeup. Conley searched the area for beauty schools and attended a Program Information Session at CPTC.
She liked the structure of the Esthetic Sciences Program as well as the credentials she will receive upon completion of the one-year program.
"What grabbed my attention here is that it's a degree, not just a certificate," Conley said. "I wanted something to make me stand out more."
Conley enrolled Winter Quarter and is going through the lecture-based first quarter before she starts hands-on learning at CPTC's student-operated Personal Care Service Center. The hands-on training will also help Conley decide which avenue she would like to pursue in the industry: spa, salon, medical office or dermatology and plastic surgery offices.
Because of a learning disability Conley has struggled through school and was nervous about pursuing a science-related program. Instructor Maureen Shields has assisted Conley and aided in her early success, including her first A on a test.
"Maureen makes you feel so confident," Conley said. "This is the first time I've ever felt confident in myself. She said I'm going to make it."
For more information about the Esthetic Sciences Program, visit http://www.cptc.edu/programs/esthetics.