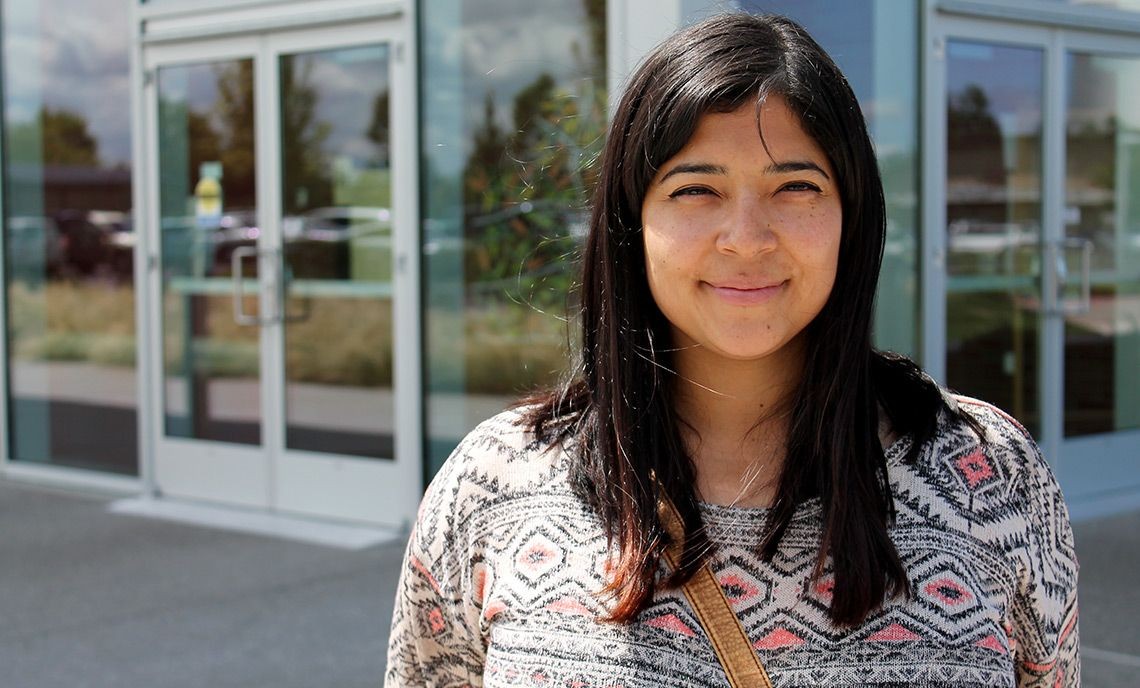 Community Helps Nursing Student Overcome Obstacles
August 19, 2015
Andrea Castaneda's interaction with nurses inspired her to pursue the profession.
When a family member of hers was in the hospital, Castaneda saw the care her loved one received and her own caregiver instinct kicked in. She enrolled in Clover Park Technical College's Practical Nursing Program last September.
"People deserve to feel good on their way to recuperation," Castaneda said.
As a small business owner and a new mom, Castaneda's first quarter was a challenge. She started to experience a rapid heartbeat, dizziness and was unable to drive herself to class. She met with doctors who ran test after test, but could find no answers.
Castaneda remembered Myra Griffin, CPTC's director of nursing programs, encouraged students to talk to someone if they had any struggles. Castaneda reached out to Griffin and told her what she was experiencing.
Castaneda then met with a counselor and it was discovered she was suffering from anxiety and needed to slow down. She met with Griffin again to share helpful relaxation techniques she learned, like leaving the classroom for a quick walk when she felt anxious. Griffin informed her instructors.
"I didn't feel singled out, I felt supported," she said.
Castaneda's classmates took photos of slides and lessons she missed when she was out of the classroom.
Almost a year later Castaneda is preparing to graduate from the LPN Program. She'll receive her pin at a pinning ceremony on Sept. 1.
Although Castaneda still has anxiety, she now rarely leaves the classroom. If she feels anxious during her clinicals, she focuses on her patient care. Focusing on what a patient needs pushes her anxiety aside.
"This program helped me deal with problems," Castaneda said. "All of this anxiety has made me a lot stronger of a person."
Castaneda hopes to advance to the Registered Nurse Program, and become an RN in long-term care.
For more information about the Nursing Program at CPTC, visit http://www.cptc.edu/programs/nursing.