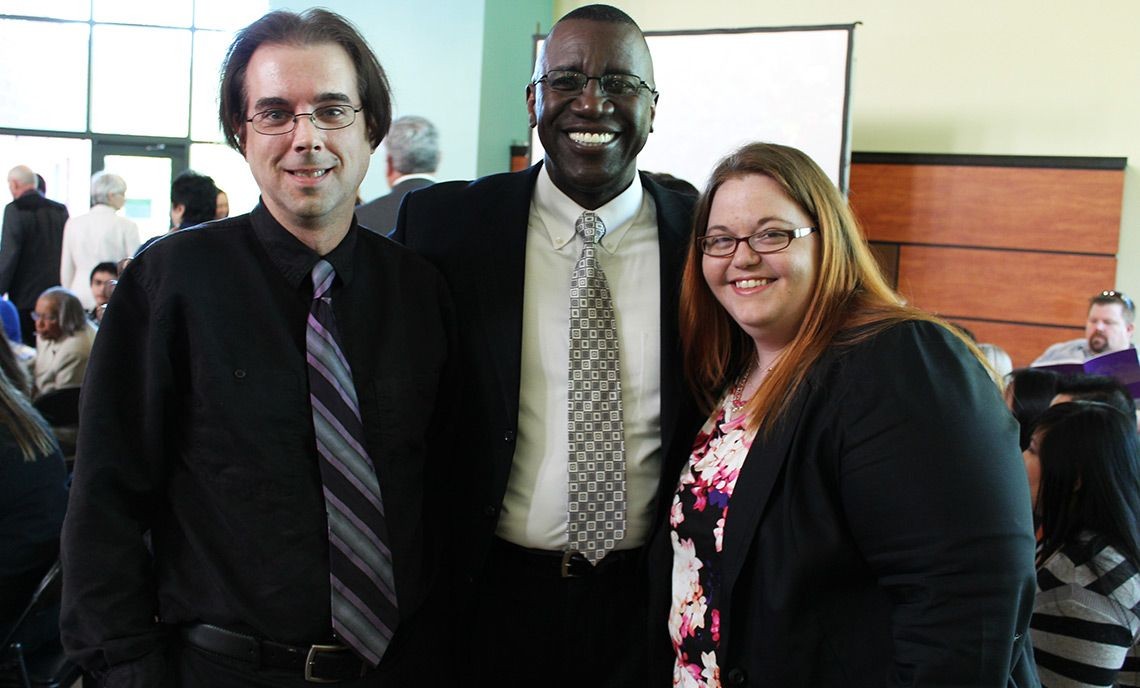 Congratulations to All-WA Academic Team Honorees
March 31, 2015
Clover Park Technical College students Walker Mattson and Callie Dukett were honored as 2015 All-Washington Academic Team selections at a ceremony on March 26.
The students received their medallions from CPTC President Dr. Lonnie L. Howard.
Dukett, a 4.0 GPA student in the Computer Networking & Information Systems Security Program, was also recognized as a Coca-Cola Community College Academic Team Gold Medal Scholar, as well as a TACTC scholar. She has one quarter left at CPTC and then plans to pursue a bachelor's degree at Green River College.
Mattson recently graduated from the Computer Information Technology Program with a 3.9 GPA, and is enrolled at Western Governors University.
Washington Gov. Jay Inslee provided remarks at the ceremony, which included 65 students from the state's 34 community and technical colleges.
Dr. Joyce Loveday, vice president for instruction, and Tawny Dotson, chief of staff, also represented Clover Park Technical College at the event.
Phi Theta Kappa, the International Honor Society for two-year colleges, initiated an All-USA Academic Team to recognize two-year college students for scholastic achievement and community and college service. The All-Washington Team was launched in 1996.