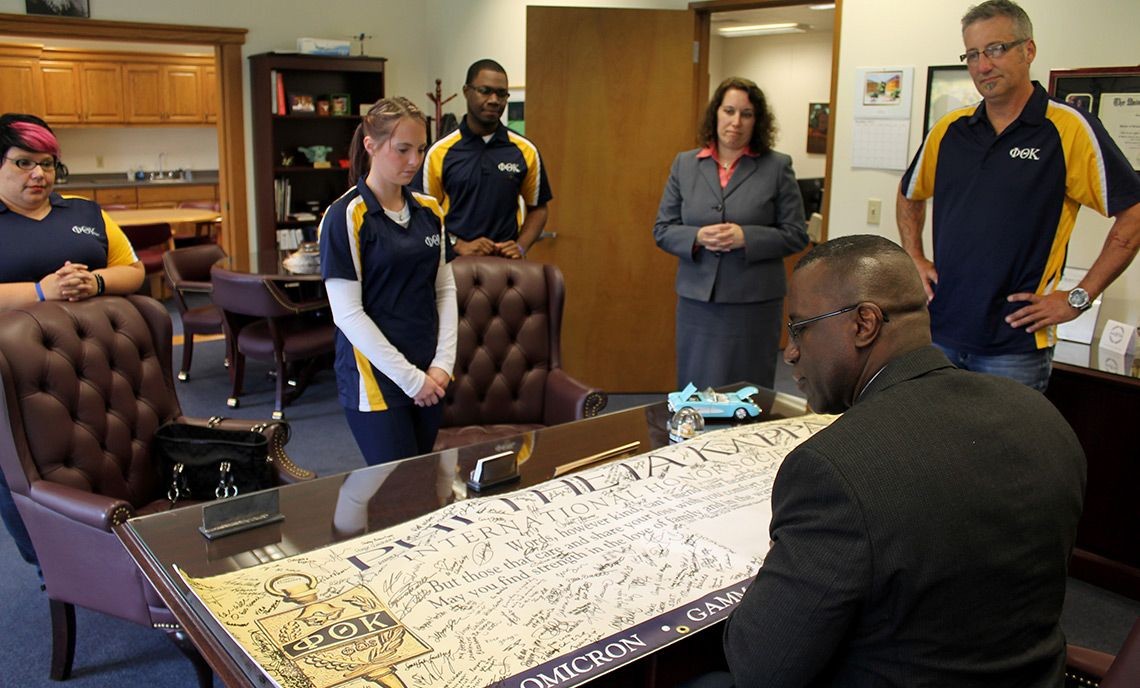 CPTC Sends Expression of Support to Umpqua Community College
October 21, 2015
Umpqua Community College has been on the minds of Clover Park Technical College faculty, staff and students since the tragic shooting Oct. 1. To show their support, officers from CPTC's Beta Omicron Gamma chapter of the Phi Theta Kappa (PTK) International Honor Society designed a banner and invited the college community to sign it before they mailed it to the Oregon community college.
The design includes the following quote: Words, however kind, can't mend your heartache: But those that care and share your loss wish you comfort and peace of mind. May you find strength in the love of family and in the warm embrace of friends.
Student officers Ashley Kark, Gerald Carver, Cheryl Waters and Kelson Williams, along with CPTC Foundation Resource Officer Heather Ervin–who serves as PTK adviser–brought the banner to the President's Office Oct. 19. Dr. Lonnie L. Howard added his signature to the banner, which was already covered front and back with encouraging words from the CPTC community.