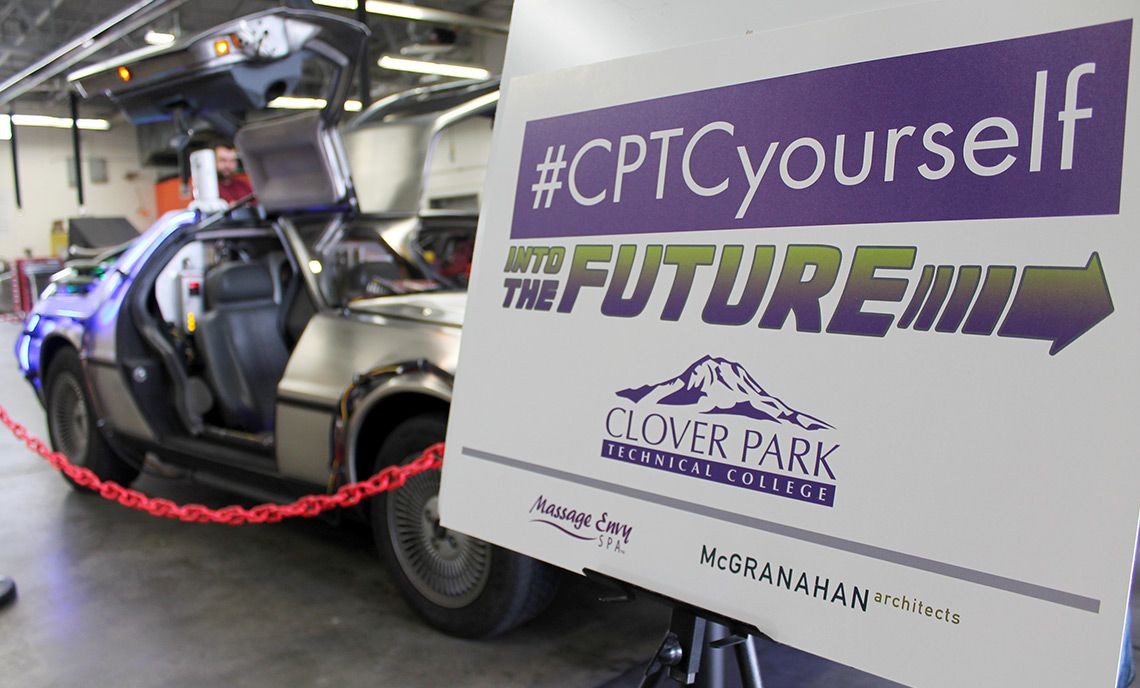 CPTC Welcomes 3,500 for Annual Career Conference
May 14, 2015
Clover Park Technical College welcomed 3,500 area middle school, high school and prospective students at the 15th Annual Career Conference on May 14.
Visitors had free roam of the Lakewood Campus and learned about the college's programs from staff, faculty and students. Many of the programs included hands-on activities during the four-hour open house event.
The Seattle Time Machine – a replica DeLorean – was the star of this year's themed event, "CPTC Yourself into the Future." The car made famous by the movie Back to the Future was located in Building 3, surrounded by 200 vehicles at the 23rd Anniversary People's Choice Car and Bike Show.
Cosmetology students teamed up with the Automotive Program and dressed in various eras to represent the vehicles on display spanning decades, from 1920s glam to "Mad Max" inspired styles.
Visitors were encouraged to take photos at the numerous photo booths throughout campus and to share them on social media using #CPTCyourself.
CPTC's health science programs were on display in Building 21, along with a Health Care Fair featuring community partners. The Advanced Manufacturing Fair in Building 23 highlighted the college's programs and community partners leading the way in training the next generation in a high-demand industry.
Workshops were held throughout the day for Running Start, scholarships and financial aid.
To learn more about CPTC, visit www.cptc.edu.