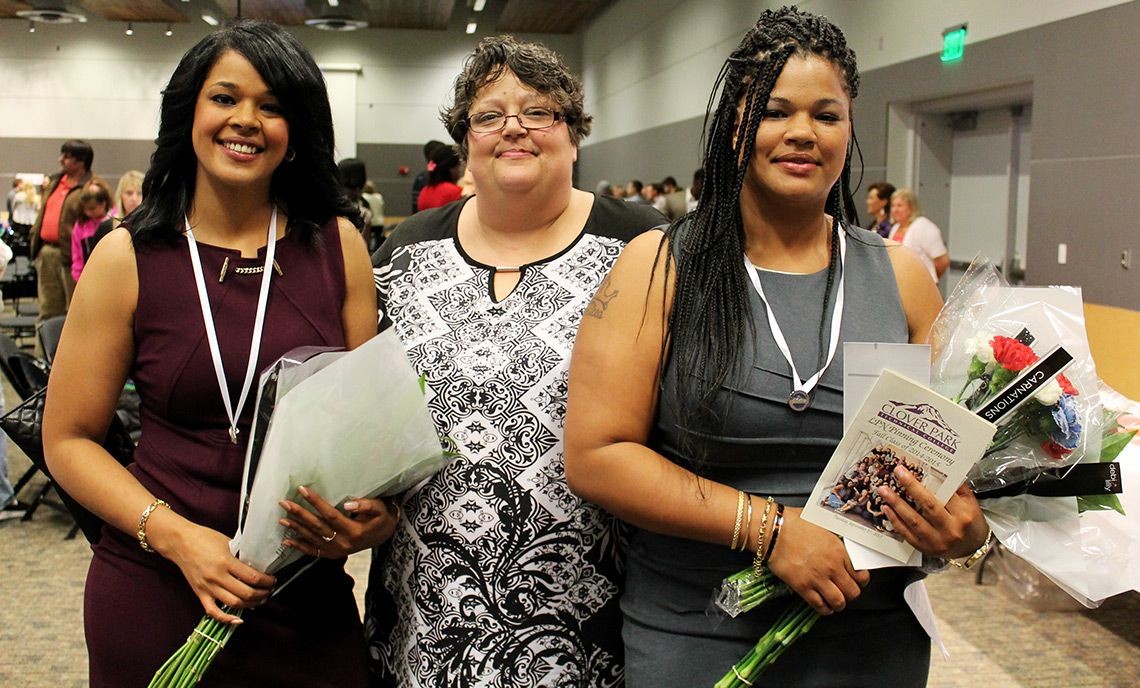 Daughters Follow Mother's Footsteps into Nursing
September 2, 2015
Kristina and Celeste Lott were exposed to the field of nursing at a young age.
Their mother, Kristi Lott, received her practical nursing certificate from Clover Park Technical College in 1999. The daughters both eventually became Certified Nursing Assistants.
When the Lott sisters enrolled in CPTC's LPN program, Kristi also returned to CPTC to earn her Registered Nurse Option Degree.
"I didn't apply anywhere else," Kristi said.
One year later Kristi received her RN pin on Aug. 25, and the following week she was in the audience at the McGavick Event Center while her daughters received their LPN pins.
"People always told me my mom is selfless and very compassionate, and I want to help people that way, too," Kristina said. "It's a tribute to our mom."
Going through the nursing programs simultaneously wasn't the first time the Lott family has been together outside of the home. The sisters went through a CNA program and worked together at their first health care job.
"A lot of people don't get to do what we've done together," Celeste said.
Kristina works with her mother at Queen Anne Health Care in Seattle, while Celeste works at Heartwood Extended Health Care in Tacoma.
Having earned their LPN certificates, the sisters are now looking to apply for an RN program—which they will do together, of course.
"I'm so proud of them both," Kristi said.
For more information about CPTC's Nursing Programs, visit http://www.cptc.edu/programs/nursing.