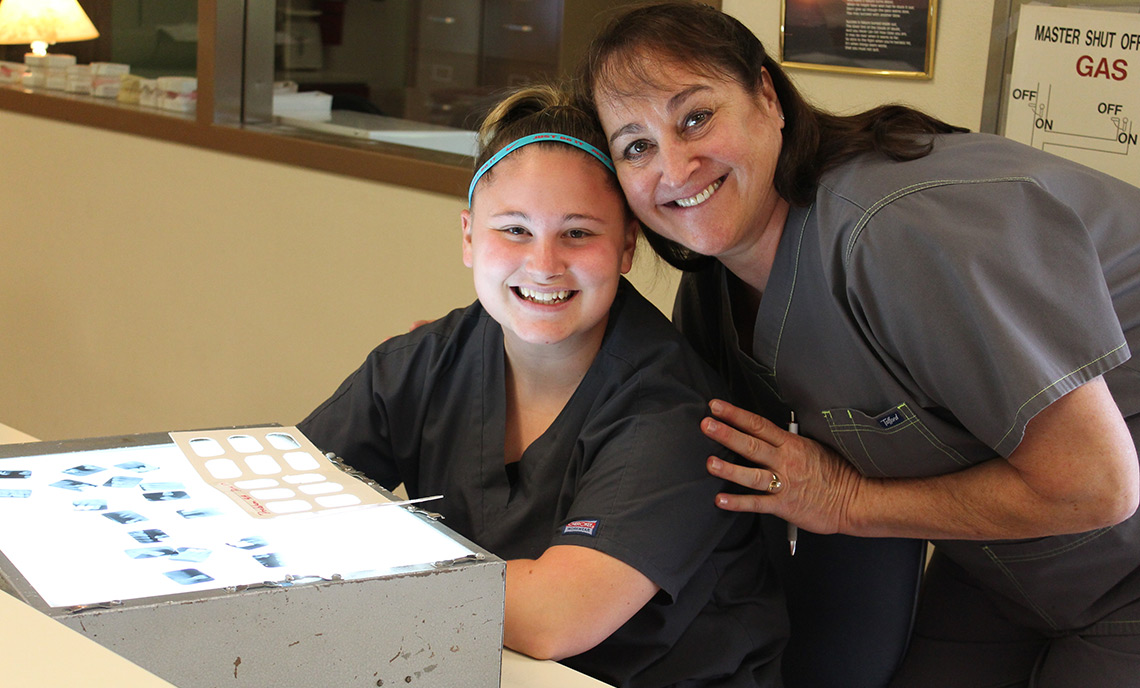 Dental Student Prepares to be on Top of Different Game
August 27, 2014
When Grace Beardemphl attended Highline Community College to play basketball, she wasn't sure what her future looked like once her athletic career ended.
She finished the two-year program with an Associate Degree, but didn't know what she wanted to do next. Beardemphl's sister suggested she shadow her on the job as a dental hygienist.
"I really liked the atmosphere, but I really liked what the assistant was doing because they did a bunch of different things," Beardemphl said.
As she researched dental assistant programs, she learned that Clover Park Technical College is near the top in the state, and enrolled the next year. Now finishing up her second quarter, Beardemphl is working with a different kind of team.
"I like that it's a small class that you're with," she said. "It's preparing us so we'll be on top of our game. It's very one-on-one."
Beardemphl credits her discipline in athletics for her success in the classroom. Once she completes the program she's looking to work as an assistant in a general dental office.
CPTC's Dental Assistant Program instructors receive frequent phone calls and emails from dental professionals seeking to hire CPTC graduates. It's a positive outlook for students soon to enter the field.
"Dentists call from all over the state," instructor Debra Lewandowski said. "They want Clover Park because we're one of a kind."
The Dental Assistant Program at CPTC prepares students to work in a variety of positions in the dental field, including as assistants or in the front office. For more information, visit www.cptc.edu/programs/dental.
Share This Story
Ready to learn more? Visit the Dental program page on the Clover Park Technical College website.