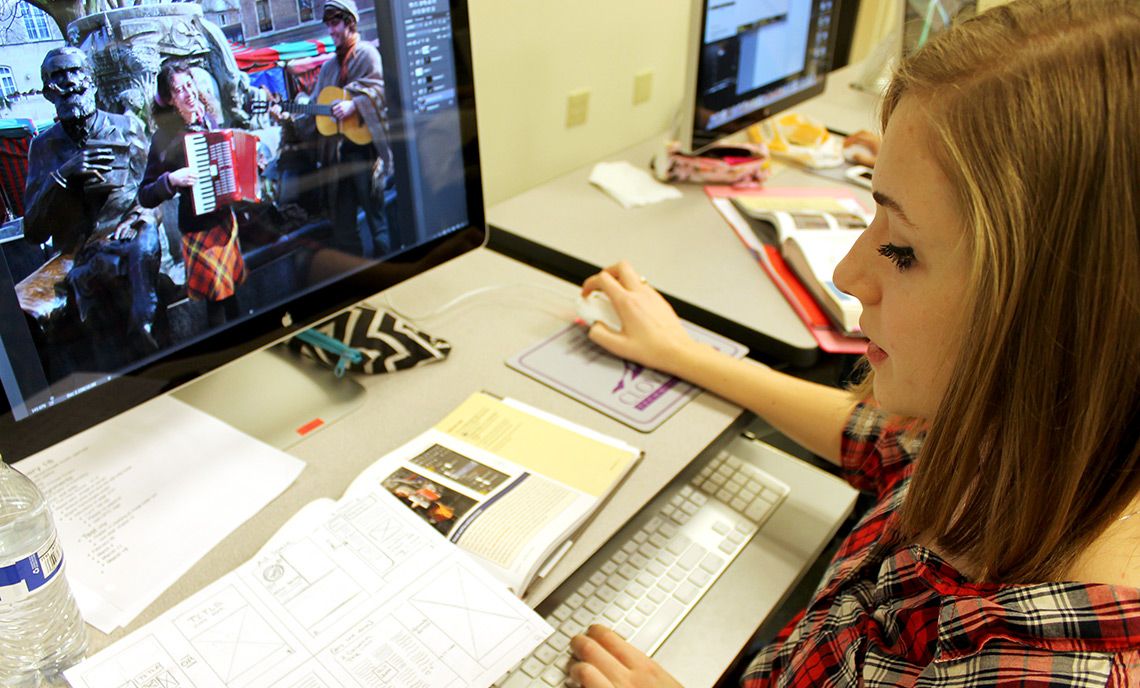 Designing Her Future
February 18, 2015
Julianna Jewell doesn't care for rigid standards. But she also doesn't like having too much free space.
She has found a happy medium in Clover Park Technical College's Graphic Technologies Program.
"With graphic design it's nice because you have guidelines and then you have all of your ideas you can put into it," Jewell said. "It's a creative outlet."
Because of Running Start at CPTC, Jewell will graduate in June 2016 with her high school diploma and a Graphic Technologies Degree at the age of 17. The self-starter at Puyallup High School took it upon herself to search area schools near Puyallup that offered graphic design programs.
When the Puyallup High School automotive club traveled to CPTC last spring for the annual car show, Jewell rode along. While on campus she searched out the Graphic Technologies Program in Building 11 and met with program instructors John Moyer and Darryl Owens.
"They were really enthusiastic about it and showed me some projects," Jewell said. "It was just what I wanted."
As a high school junior, Jewell started the Graphic Technologies Program in September and finished her first quarter with a 4.0 GPA. Jewell is still able to attend her high school dances and sporting events, all while pursuing her associate's degree and getting an early start on her future career as a graphic designer.
Now in her second quarter Jewell is already looking ahead to internship opportunities. She already plans to apply for opportunities available this summer when she turns 17.
Running Start is a statewide community and technical college program for high school juniors and seniors to take college courses for both high school and college credit. For students like Jewell who have chosen a career direction, Running Start at CPTC can be a sensible choice.
"It's an amazing program that people don't take advantage of," Jewell said. "The schedules wouldn't work for everybody, but I think a large majority of high school students will find it's a nice alternative."
For more information about Running Start at CPTC, contact advisor Kevin Kildun at kevin.kildun@cptc.edu.
Share This Story