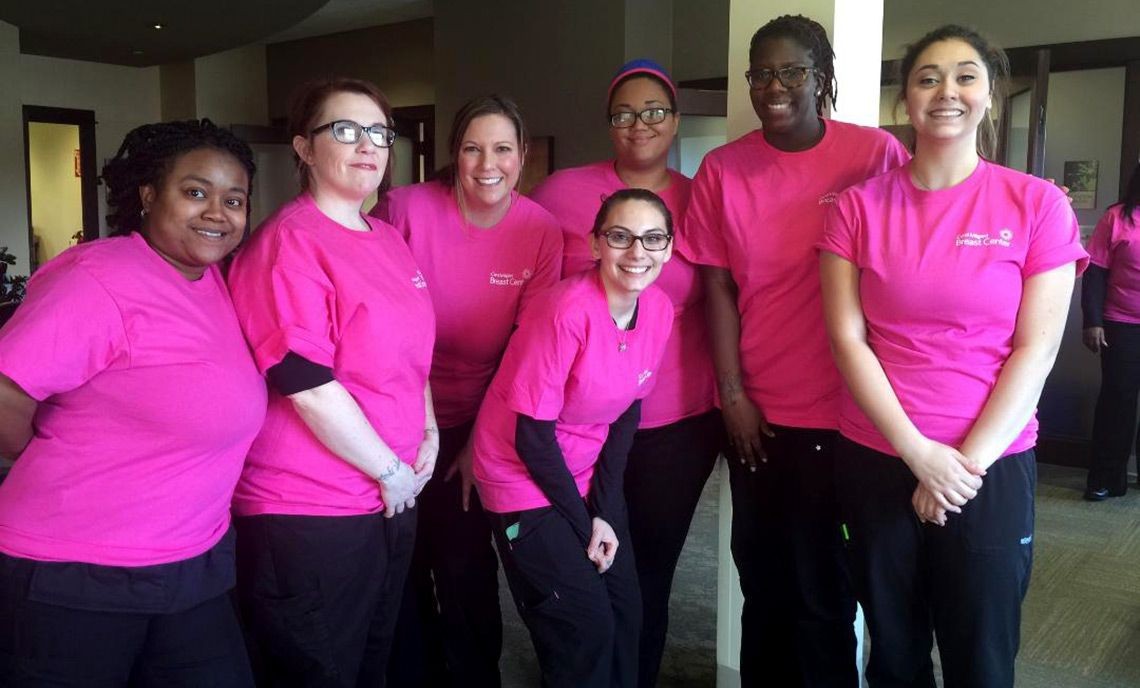 Esthetic Sciences Students Volunteer at Women's Health Event
March 11, 2015
Esthetic Sciences students from Clover Park Technical College volunteered at a community event at the Carol Milgard Breast Center in Tacoma on March 6.
Eight students in their third or fourth quarter performed hand massages and distributed information about skin care and the importance of sun protection. This was the second year the Esthetic Sciences Program was invited to participate in the event, which is for women who have no insurance or are under insured.
"They felt proud to not only represent the college, but to also give back to the community and to those in need," said Esthetic Sciences Instructor Melissa Siedlicki.
The opportunity to provide services outside a traditional salon was a welcoming distraction for the fourth-quarter students, who finish the program in late March. The experience was also an eye-opener for fourth-quarter student Heather Cokeley who wants to work in oncology esthetics.
Fourth-quarter student Sam Haynes lost her grandmother to breast cancer and enjoyed the opportunity to volunteer at an event that promoted early detection.
"It was a very humbling experience," Haynes said.
For more information about CPTC's Esthetic Sciences Program, visit http://www.cptc.edu/programs/esthetics.
Share This Story