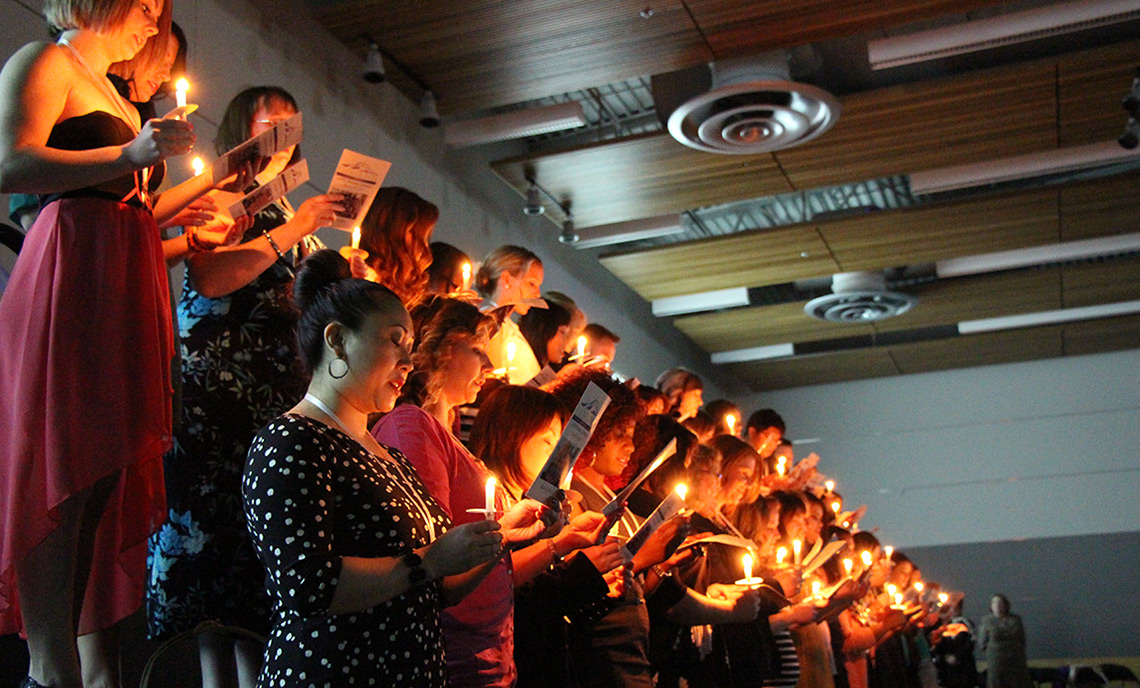 Forty-Two Students Celebrate Completion of LPN Certificate at Pinning Ceremony
March 28, 2014
Forty-two Clover Park Technical College students celebrated the completion of their Practical Nursing Certificate at a pinning ceremony on March 19, 2014.
The ceremony featured speeches from CPTC president Dr. Lonnie L. Howard, class speakers Angela Garliyo and Laura Strausbaugh, and instructor Lara Cooper. Dr. Howard spoke of how his own education began with a technical degree, and encouraged students to view this as one of the first steps in a lifelong education. 
Class speakers Angela Garliyo and Laura Strausbaugh encouraged their classmates to continue to view nursing not just as a science but as an art, and to continue showing compassion and going the extra distance for patients.
Nurses received pins from Nursing Program staff or from friends or family. They then participated in a candle-lighting ceremony and a recitation of the Nightingale Pledge.
The pinning ceremony for nurses originated in the 1860s at the Nightingale School of Nursing at St. Thomas Hospital in London, where Florence Nightingale awarded her nursing graduates with a medal of excellence.
Students who complete the Practical Nurse Certificate are qualified to work as a practical nurse under the direction of a licensed RN, physician or dentist.