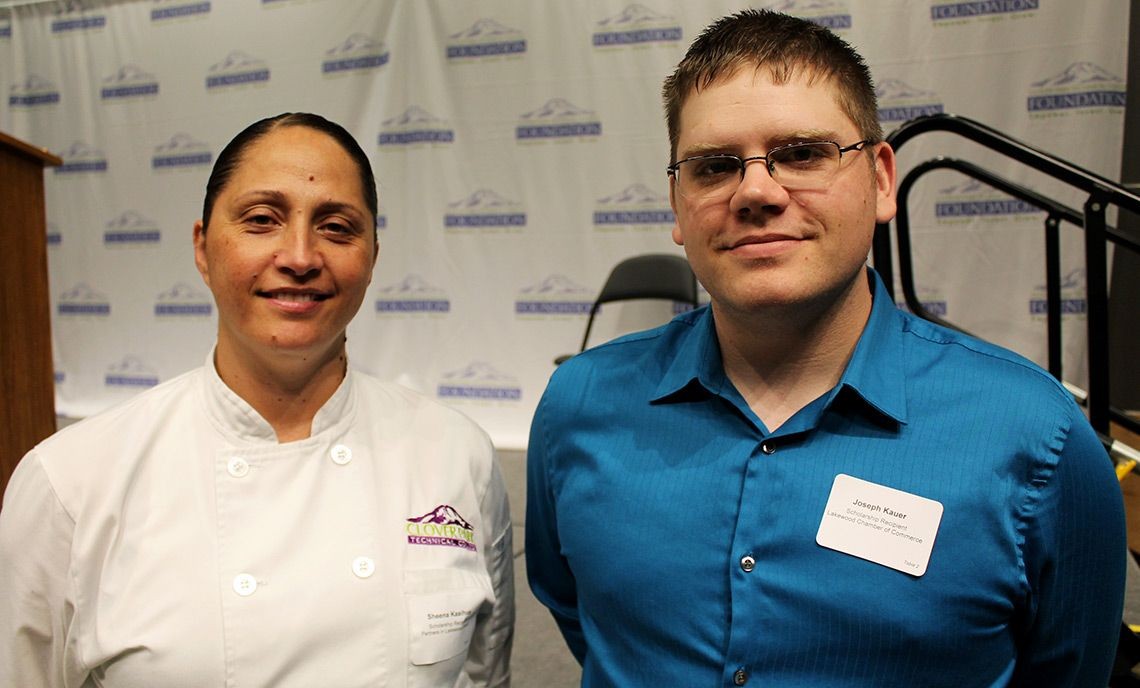 Foundation Celebrates Scholarship Recipients
April 22, 2015
Clover Park Technical College scholarship recipients and donors were recognized at the college's 9th Annual Scholarship Banquet at the McGavick Event Center April 21.
From Summer Quarter 2014 to Spring Quarter 2015, 132 students received scholarships to go toward their education at CPTC.
"(A scholarship) meant that someone I had no interaction with looked at my achievements and had faith that I would continue to succeed in my studies," said Joseph Kauer, scholarship recipient speaker.
Kauer has a 3.86 GPA in the Computer Networking and Information Systems Security Program. He shared his story of having to start over after a career at a concrete factory, and enrolling at CPTC at the age of 33. Kauer received the Lakewood Chamber of Commerce scholarship.
Culinary Arts student Sheena Kaaihue shared how the Partners in Lakewood Rotary scholarship aided her pursuit for a career that will benefit her family.
"Culinary arts is my passion and it has helped me to work properly in the kitchen with people, and I have learned how to cook with pride," Kaaihue said.
Environmental Sciences and Technology Instructor Kathy Smith presented the Distinguished Alumnus Award to 2003 graduate Kurt Fremont.
Fremont works for the City of Tacoma as senior environmental specialist, and he is also the Puyallup River Watershed Council president.
Fremont supports CPTC students with internship opportunities and field trips.
CPTC Foundation Executive Director Lyman Gifford provided Foundation highlights and Matt Lane, CPTC Foundation Board of Directors vice president, provided the closing remarks.
"Today is a celebration of our students and everyone who has supported our students and the Foundation," Lane said.
For more information about the CPTC Foundation, visit cptc.edu/foundation.