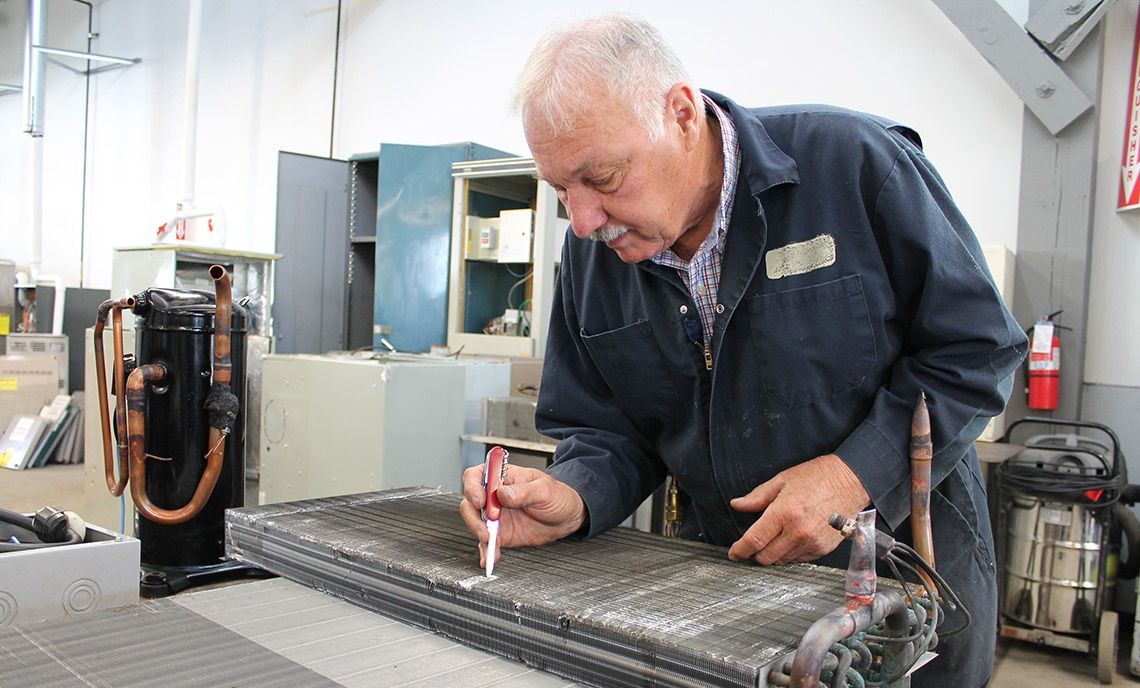 From Pilot to Inventor to HVAC Student: Tacoma Man's Career Brings Him Back to CPTC
October 22, 2015
Clover Park Technical College's rich history dates back to World War II, when school districts provided training to area citizens to repair and maintain military equipment.
The War Production Training program started in shop buildings at Clover Park High School in 1941. After the war, the training programs continued for veterans and were then made available to high school students. With an interest in aviation, Richard Magoon chose to study aviation mechanics at Clover Park High School in 1949.
Before he enrolled, his dad recommended Magoon learned to fly, so he soloed in an airplane at the age of 14.
"My dad recommended I learn to fly before I tried to be an aircraft mechanic because then I would have a little more idea of how responsible I should be," Magoon said.
The Tacoma resident spent most of his life working in aviation and marine autopilot industries. His resume includes time spent with the Air Force, Boeing, Metal Marine Pilot, and others. Inventor was added to his resume in 1979 when he invented the Refractance Window® Technology, a patented technology that naturally dries and concentrates foods.
Since 1979 Magoon has continued to come up with new ideas and different ways to do things. His latest idea has brought him back to CPTC, where he is enrolled in the Heating and Air Conditioning Refrigeration/Service Technician Program at the age of 81. He built and installed refrigeration equipment in South America, but he does not have a U.S. refrigeration license.
"I'm knowledgeable in refrigeration theory, heat transfer and combustion, but I need the hands-on experience and practical knowledge of the highly-qualified instructors," Magoon said.
He found the expertise he sought at CPTC after he met with HVAC instructor Don Pearce, and enrolled for one quarter.
Magoon is in class five days a week from 7 a.m. to 1:30 p.m. working alongside students, many who are half his age or younger.
Magoon is a luminary in the field of mechanics. When he graduated from Clover Park High School in 1951 he asked for a job at Boeing at the age of 17. He wasn't able to work on the flight line, but he built parts for the first 707 before his 18th birthday.
Returning from the Korean War, he moved on to work on planes at Lockheed Aircraft Service Company. Anticipating being drafted, Magoon joined the Air Force in 1953 and served four years.
He then went to helicopter maintenance school, and was a factory field representative for an aircraft company and worked for West Coast Airlines, owned by Howard Hughes.
Magoon's idea for his Refractance Window® Technology occurred while he was in El Salvador, surrounded by fruits and vegetables that became inedible after a few days in the heat. His heat transfer technology received a patent in 1986, and a company was developed around it.
Magoon's wife Karin, president of MCD Technologies, Inc., handled the administrative side while Magoon was the engineer. Based in Tacoma, they built 30 machines from 29-feet to 109-feet long that were located in nine countries and 10 U.S. states. The Magoons sold the technology two years ago.
While the Magoons remain consultants for the technology, they weren't being used as often as expected and Magoon became bored. As a student he's spending the quarter learning from HVAC instructors, and the instructors are certainly learning a thing or two from Magoon.
"We're helping him with the stuff we can do because he needs refrigeration," Pearce said. "His ideas are to put this stuff together."
For more information about HVAC, visit http://www.cptc.edu/programs/hvac.
Share This Story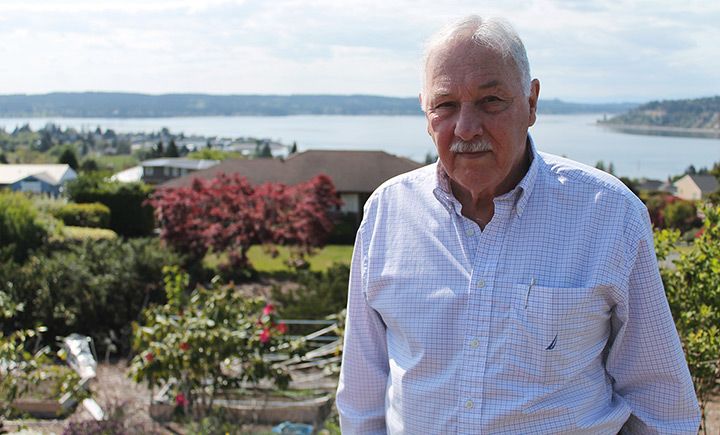 Ready to learn more? Visit the HVAC program page on the Clover Park Technical College website.