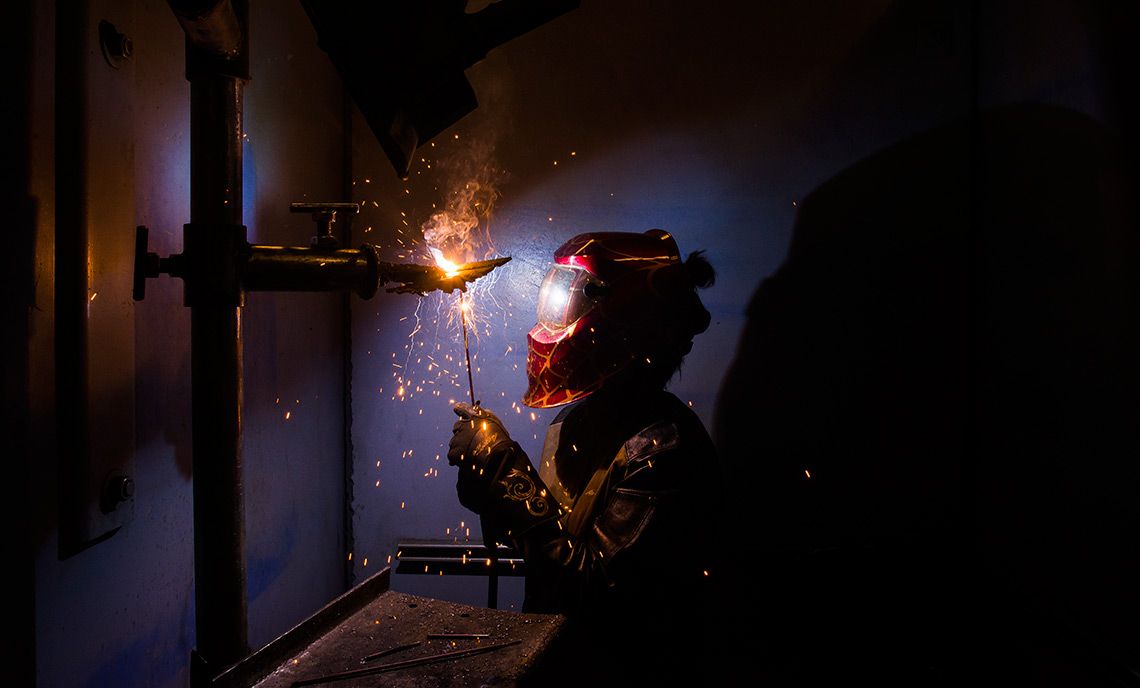 From Soldier to Welder
December 2, 2015
Brook Huffman comes from a family of artists, and while she didn't get into illustration and painting, Huffman found a creative outlet with a welding torch.
Huffman is preparing for a career in welding as a student in Clover Park Technical College's Welding Technology Program. After a 4-year Army career in which she enlisted at age 17, Huffman transitioned from active duty to welding student.
"Clover Park was the first school I looked at," Huffman said. "I decided this was the best."
Huffman's interest in welding started in high school, where it was offered as an elective. As a soldier, Huffman repaired small arms and artillery, and enjoyed welding during her free time.
When her daughter was born ill, Huffman had to leave the Army to provide necessary care. The specialist now serves in the Reserves and reports to Joint Base Lewis-McChord once a month.
Right now Huffman is the only female in the day welding program, but instructor David Meyers said it's becoming more common for women to enter the welding workforce. As he enters his sixth year in welding education, he said there have been about 10 females in his classes.
"Women tend to do really well in the welding environment," Meyers said. 
As she continues to work toward her degree, Huffman finds the hands-on training valuable.
"We are learning the skills we need to be able to do our job," she said.
Welding will be more than a career for Huffman, as the metal chickens in her front yard display.
"That's my art side of things," she said.
For more information about Welding Technology at CPTC, visit http://www.cptc.edu/programs/welding.