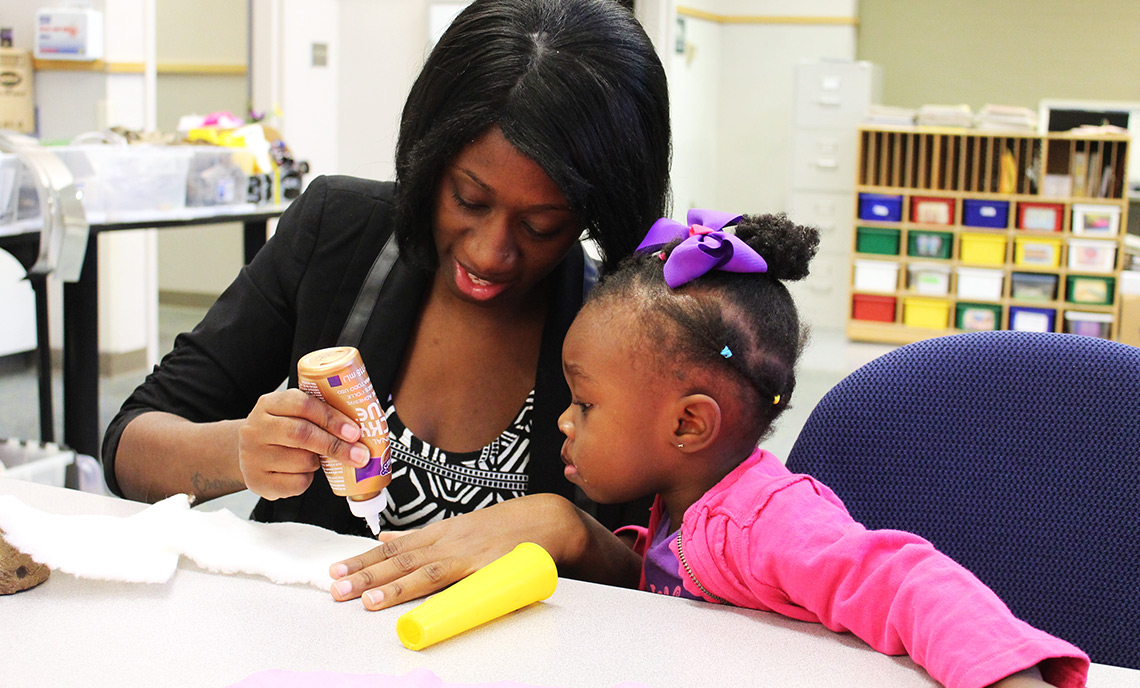 Hayes Child Development Center Gets Crafty
November 21, 2014
Do you want to build a snowman? What about a house?
Families worked together to build creative crafts at a hands-on event at Clover Park Technical College's Hayes Child Development Center Nov. 20.
A local craft company that encourages upcycling hosted the event to give the children the opportunity to use their imagination and have fun with their parents. Attendees looked through the provided materials and selected whatever bits and pieces inspired them.
What started out as a ladybug craft evolved into a snowman, which then turned into an angel for Pharmacy Technician student Don-Necia Anderson and her 18-month-old daughter Lyric.
"I think I'm having more fun than you," Don-Necia said to her daughter, who was distracted by the craft items on the table.
Student Kathy Le assisted 4-year-old Tristen with building and decorating a cardboard house.
"You are using your imagination today," Kathy said to her child Tristen. "I never would have thought of this."
Using half of a coconut shell and furry fabric, Joanna Bailey helped her daughter create a black bear, which eventually became a platypus.
The event created an opportunity for parents to spend time with their children at the end of a day of work and school.
"I have no worries," Anderson said. "I get to play with my baby at school."
Share This Story