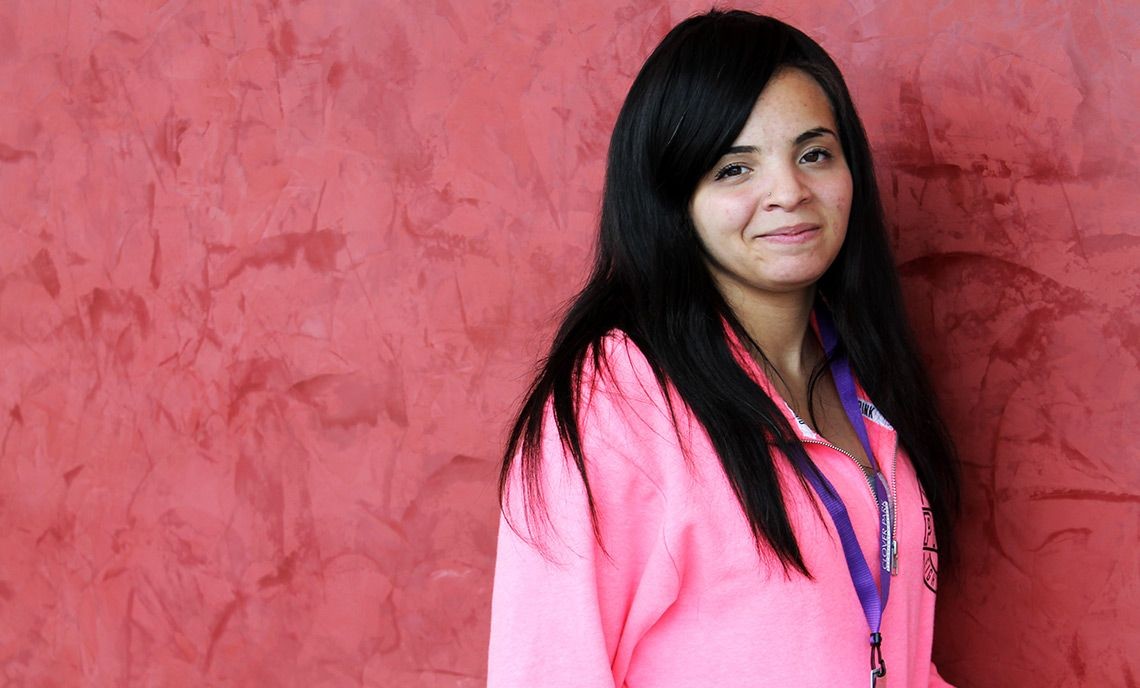 Health Unit Coordinator Student Wants to Give Back
July 28, 2015
Jeanee Henson was just 7 years old when the seizures started.
She had her first surgery to remove part of her brain when she was 10. It didn't help.
The initial diagnosis was epilepsy, followed by Rasmussen's Syndrome, a rare inflammatory neurological disease that causes one hemisphere of the brain to become inflamed and deteriorate. Henson was a young pre-teen when she had a second surgery to remove the right side of her brain.
She woke up paralyzed on her left side.
Henson remembers crying when she couldn't move her arm and leg, but she stopped herself.
"I'm not going to give up on my life," Henson said. "This isn't going to stop me. I'm going to go places."
Months of occupational therapy and physical therapy helped Henson to learn how to adapt to using only her right hand, and how to walk without feeling in her left leg.
Her family motivated her while she persevered, getting her driver's license at 17, graduating high school and getting a job.
Now, at 23, she wants to give back.
Henson's time spent in and out of hospitals during her childhood left a lasting impression on her.
"When I was in the hospital I took an interest in nurses and how they work, the departments and how it functions," she said. "My charts were on point all the time and they took really good care of me."
Henson's interest led her to enroll in Clover Park Technical College's Health Unit Coordinator Program, where she's learning hands-on to coordinate activities at the nursing unit desk. In her second quarter of the day program, Henson starts her clinical this week at Tacoma General Hospital.
The HUC Certificate is a stepping stone for Henson, who plans to become an X-ray technician.
For more information about the Health Unit Coordinator Program, visit http://www.cptc.edu/programs/health-unit.