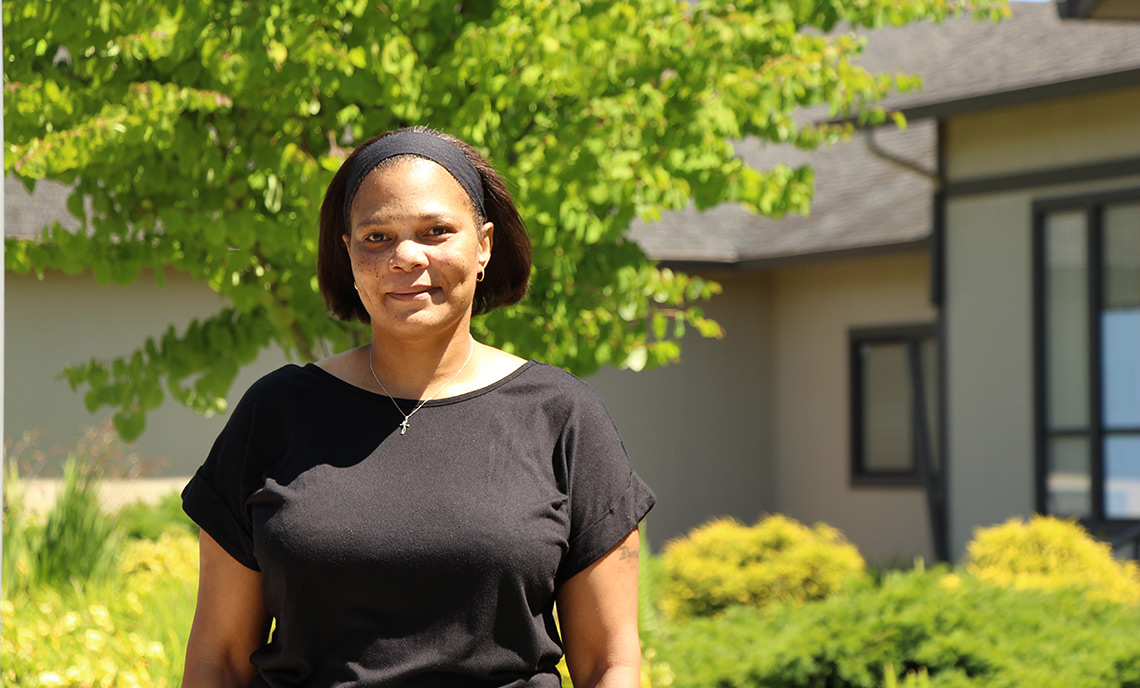 Human Services Student Receives Volunteer Recognition
June 30, 2014
Renee Glover is a helper.
When the Human Services student at Clover Park Technical College started her internship at the Boys and Girls Club Lakewood Branch in March, she noticed only one staff member was provided for nearly 20 children in the tutoring room. Glover jumped in to help, and for three hours a day, five days a week she helps wherever she's needed.
"I'm always helping somebody," Glover said. "I'm always the strong one who is strong for everyone else."
The Boys and Girls Club Lakewood Branch recognized Glover by selecting her as Volunteer of the Month.
The announcement was made the day her best friend passed away. During a time of sadness Glover appreciated the good news.
"It felt good to be recognized for a service I'm doing that I don't even think twice about," Glover said. "I'm just there to help and to learn how to better communicate with children. It felt good to know that I'm doing what I'm supposed to be doing even though I'm going through a hard time."
Glover has been through many trials. It was while talking with her counselor after the death of her infant daughter that Glover said she realized she wants to help people.
Glover enrolled in the Human Services Program at CPTC, but wasn't sure what direction she wanted to go within the program. Her time at the Boys and Girls Club helped her realize she wants to work with youth.
"The thing that is most important about Renee and the recognition she received is that she perfectly illustrates what I love most about teaching Human Services at Clover Park," said instructor Tanya Callahan McCain. "The graduates in our program love what they do because as they move out into the community beyond CPTC, they are in the position to pay it forward while doing what they love."
Glover plans to continue her education and become a child psychologist and life coach.
"Even though I'm dealing with all these trials and tribulations, I still have a goal I want to reach," Glover said.
The Human Services Program at CPTC prepares students for mid-level positions in a variety of settings serving diverse populations. For more information, visit www.cptc.edu/programs/human-services.