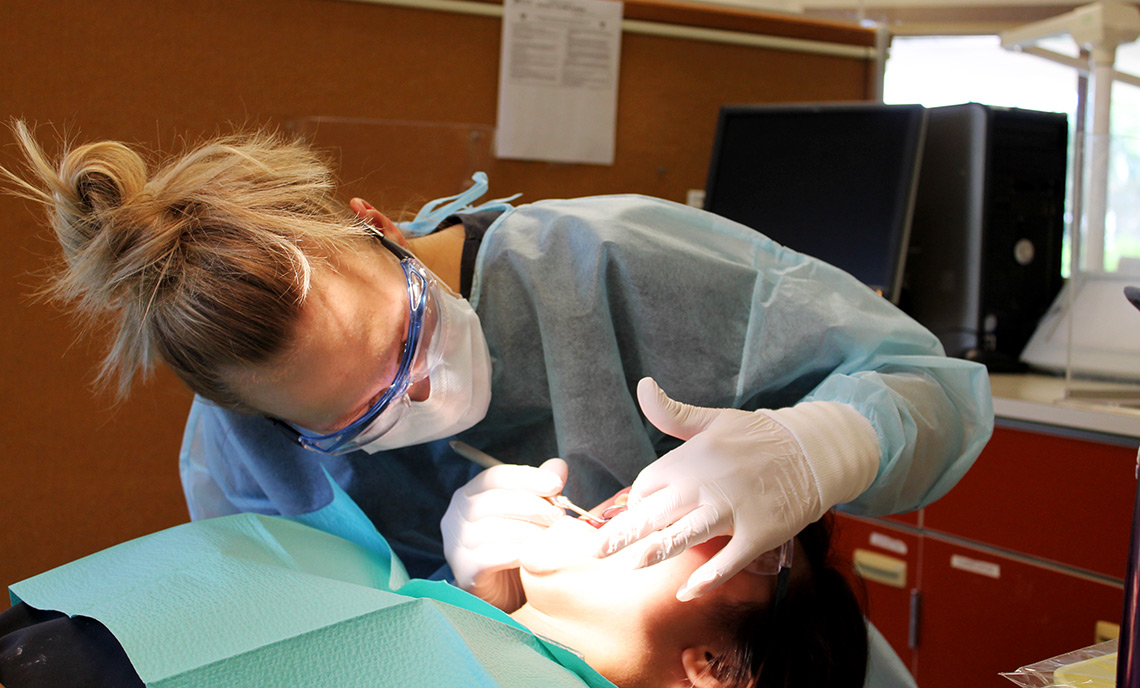 'I'm Doing This for My Future'
September 25, 2014
When Kelli Taylor grew up with trips to the orthodontist, the impressionable teen enjoyed the bright colors of the office and the scrubs the assistants wore.
At the time she never saw herself working in a dental office setting, but after she became a mother she decided that's exactly what she wanted to do.
"I called around to the dentists to see what school they preferred to hire from, and Clover Park was the one they recommended," Taylor said.
Taylor recently finished her second quarter in CPTC's Dental Assistant Program, a program that stands out in that it requires students to take all three Dental Assistant National Board Exams to graduate. The program also includes dental office assistant online courses, which cross train the aspiring dental assistants to work in the front and back of a dental office.
As a full-time student and single mother of a toddler, Taylor is disciplined with her time management. Monday-Thursday she's up early for classes and straight to work afterward. Her weekends are also spent working.
"It's tough," she said. "I have to support my daughter and at the same time support my school, and that's the struggle. But I'm doing something for my future."
Taylor enjoys learning about teeth and oral hygiene, and she knows the hands-on training she receives at CPTC will prepare her for a dental office.
"I'm excited to learn something that not everybody gets to know," she said.
The Dental Assistant Program at CPTC prepares students to work in a variety of positions in the dental field, including as assistants or in the front office. For more information, visit www.cptc.edu/programs/dental.
Share This Story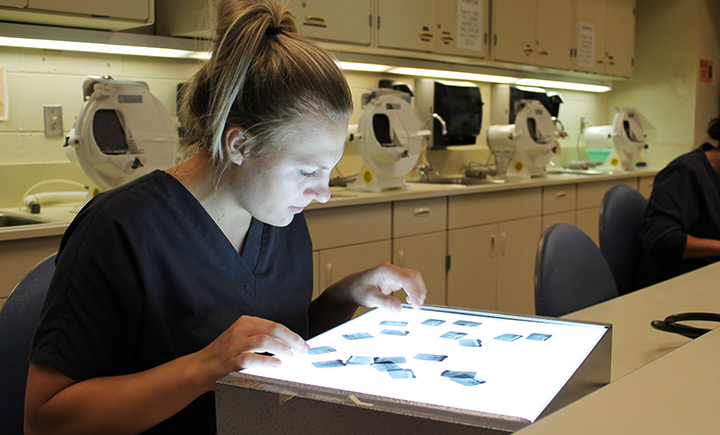 Ready to learn more? Visit the Dental program page on the Clover Park Technical College website.