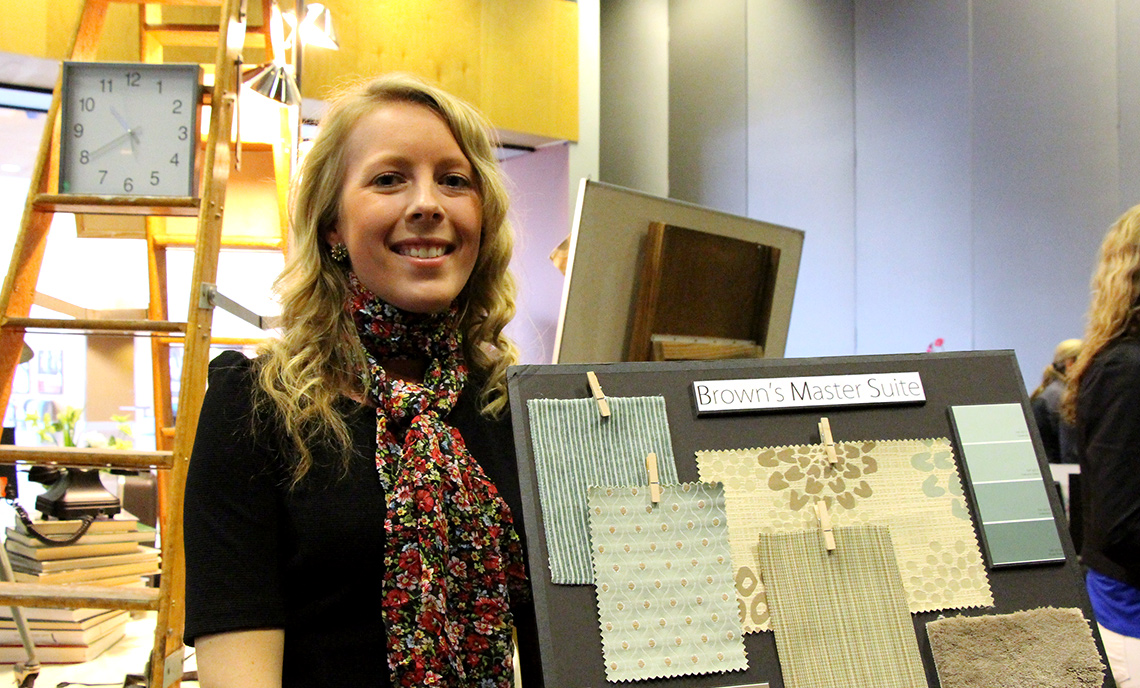 Interior Design Students Show Their Work at Portfolio Event
March 14, 2014
Clover Park Technical College Interior Design students showed off their work at the annual student portfolio event on Wed., March 12, in the McGavick Conference Center.
 Students created presentations about the work they've done in the program and showed them to community members and interior design professionals.
"It's a good way for students to learn how to present themselves and their work professionally," said Julie Watts, an instructor in the Interior Design program. "We're getting industry people here to look at their work. It's a networking situation, and it helps the public know that we have a great interior design program."
Many of the students already have jobs and internships with interior design firms, home-staging companies and other businesses. Some are continuing their interior design education, while others will transition into careers.
Student Amy Brending displayed several projects, including scale models of several living spaces and a design for a scrapbooking and gift-wrap store that she created for the city of Puyallup. 
"There's a lot to be learned from getting your hands on projects," she said. "It's great learning about conceptual design, figuring out what your concept is and executing it."
CPTC's Interior Design program offers a six-quarter Interior Design associate's degree, a Kitchen and Bath certificate and a Green Design certificate. You can learn more about the program at www.cptc.edu/interior-design.