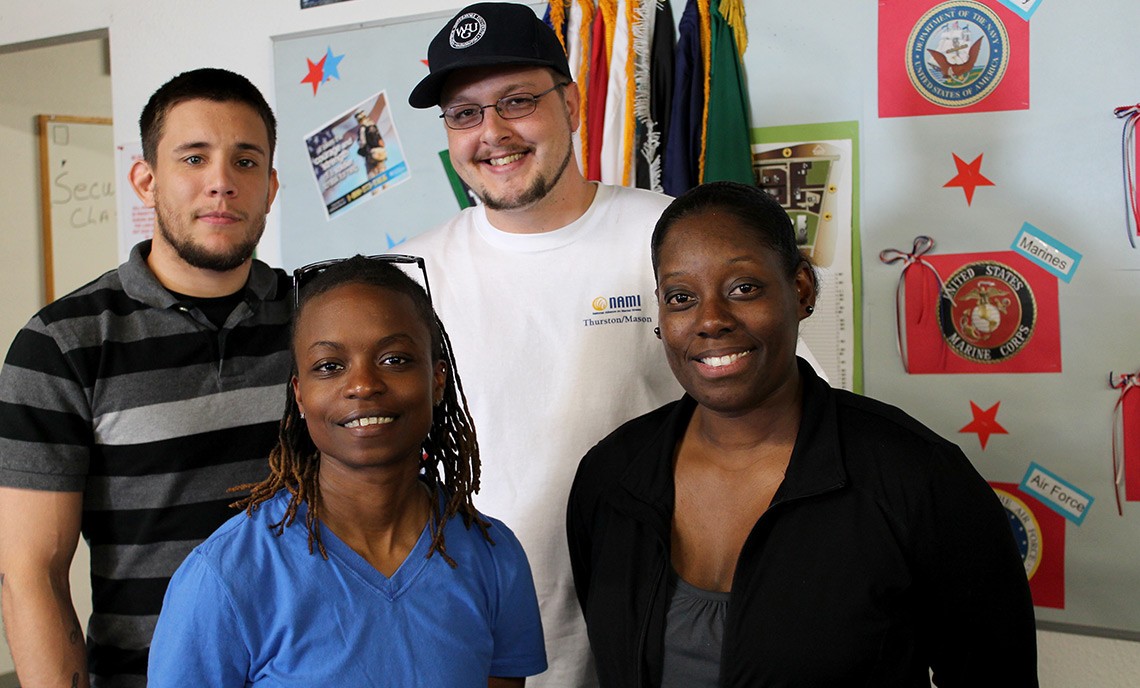 Military Appreciation Month: Camaraderie at the VRC
May 20, 2015
When Andrew Lander separated from the Army after five years of service, he found himself missing the camaraderie he felt amongst his soldiers.
Lander enrolled at Clover Park Technical College, where VA registration clerk Glenda Epps helped him navigate his military benefits and directed him to the Veterans Resource Center on campus. He found mentors in former Veteran Navigator Jonathan Wagner, current navigator Shawn Durnen and a community of other student veterans.
"I gained that sense of camaraderie again and being able to help veterans in need," Lander said.
Lander is one of many student veterans who previously served, or currently serve, and are pursuing education at CPTC.
The VRC is a space for veterans and non-veterans to gather, socialize and offer support. The veterans group's goal is to assist other veterans with housing, food, clothing and other support services.
Throughout the year the veterans group has organized potlucks, educational sessions, informational panels and events to bring student veterans together and provide necessary resources.
"Each one of us has our different experiences, so it gives us an idea of how to work from the outside in," Durnen said. "Taking our own personal experiences, and what we already know in terms of support services, we can help veterans on a case-by-case basis."
Lander has done a lot of outreach pertaining to Washington Department of Social and Health Services benefits, Army veteran Amber James assists anyone who crosses her path, and Deronda Thomas (eight years Army, eight years Reserves) assists with suicide prevention and is helping to organize the 2015 Veterans Honor Cord Ceremony on June 5.
After 16 years of service, Thomas is pursuing a degree in Computer Networking & Information Systems Security. She shares her time and knowledge as a tutor, and is also helping a local AMVETS post update its website.
Anywhere from 150-200 student veterans use the VRC in a given month, and they are greeted by a veterans group that can relate and assist where needed.
The veterans group has a message for CPTC's student veterans: "We're here."
For more information about the VRC, visit http://www.cptc.edu/vrc.