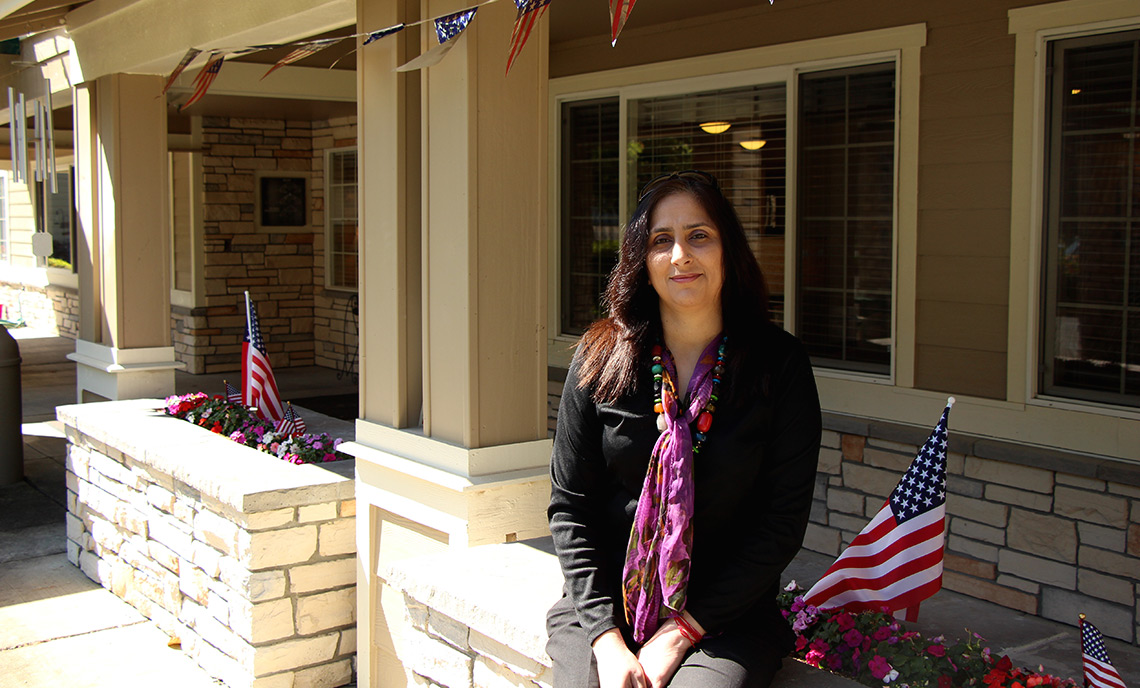 Nursing Student Named Assisted Living Nurse of the Year
June 9, 2014
Clover Park Technical College nursing student Monica Chopra was recently named the Assisted Living Nurse of the Year for 2014 by the Washington Health Care Association.
Chopra graduated from CPTC's Practical Nursing program in 2010 and was immediately hired at Emeritus at the Courtyard, a senior living community in Puyallup. The resident care director will graduate from CPTC's Registered Nurse Option program in August.
Chopra received the award for her outstanding performance and service to the long term care community of Washington at the WHCA Annual Convention and Expo in Spokane May 21.
"I was in tears," Chopra said. "Just graduating in 2010 and getting this award is a huge thing."
Nursing wasn't a lifelong dream for Chopra, who settled in the United States from India in 1999. But during her career as an interpreter, often times in a hospital and clinic setting, Chopra knew she wanted to work with people.
Nursing soon became her passion.
Chopra selected CPTC's Nursing program because of its schedule flexibility. With evening classes two days a week and clinicals on weekends, she was able to maintain her work schedule for the most part.
"I'm proud I'm a student of Clover Park," Chopra said. "I didn't want to go to any other school."
Chopra oversees more than 100 residents and trains other nurses in her position at Emeritus at the Courtyard.
The nursing programs at CPTC prepare students for a rewarding career in a variety of high-demand nursing fields. Visit www.cptc.edu/programs/nursing for more information.