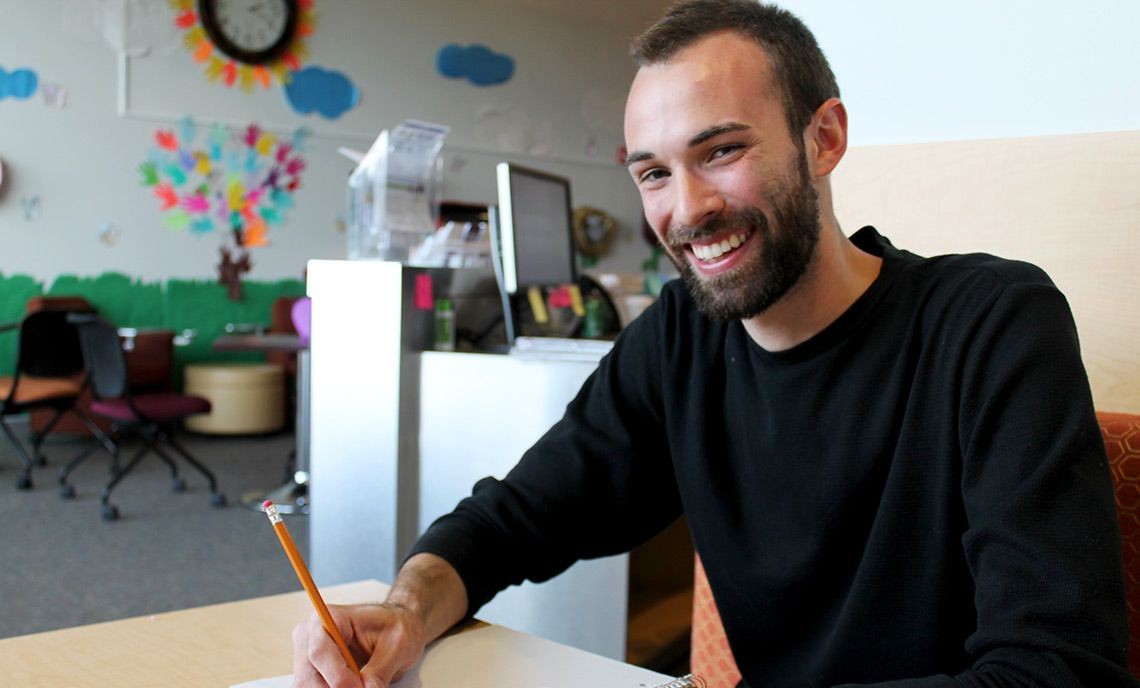 Preparing for Management Level with BAS-OPM
April 24, 2015
There isn't much of Clover Park Technical College's Lakewood Campus that Bryan Daniels hasn't seen.
His education at CPTC started as a high school student at Northwest Career & Technical High School. After graduation he earned his associate's degree in the Heating & Air Conditioning Refrigeration/Service Technician Program. While a student he became employed at Hayes Child Development Center.
Today, Daniels is a part of the first cohort of students pursuing their bachelor's degree in CPTC's Bachelor of Applied Science in Manufacturing Operations Program, which launched Fall Quarter 2014.
"I love this place," said Daniels. "It's like home."
BASMO's hybrid formula of mostly online instruction allows Daniels to continue to work at Hayes. He knows his degree will help to elevate him to the management level in the manufacturing industry.
"I can fix anything, but at the same time I don't want to be a grunt my whole life," he said. "I wanted to go to that next level and be a manager."
CPTC has offered opportunities and resources necessary for Daniels to reach his academic and professional goals. When he transferred to Tacoma from Port Orchard as a high school junior, NCTHS helped him catch up on credits required for graduation.
The HVAC Program was the perfect choice for someone who likes to work hands-on to make and fix things. As a work study at Hayes, he works with 3-5 year olds in the Head Start program.
"Clover Park offered what I needed for my circumstances," Daniels said. "I made mistakes in the past and had to climb out of a hole, and Clover Park gives you that ladder to do it. They give you opportunities."
Daniels has learned a lot about professionalism after three years at Hayes, and he continues to learn about business communications in the BASMO Program. While the majority of the program is online, the cohort meets once a quarter for discussion and peer-to-peer projects.
His decision to continue his education at CPTC has proven to be the right choice for him.
"There are so many options, and you'll never decide unless you try something and see where it takes you," Daniels said. "I chose HVAC and then the daycare happened, and then BASMO happened."
For more information about BASMO, visit cptc.edu/programs/basmo.