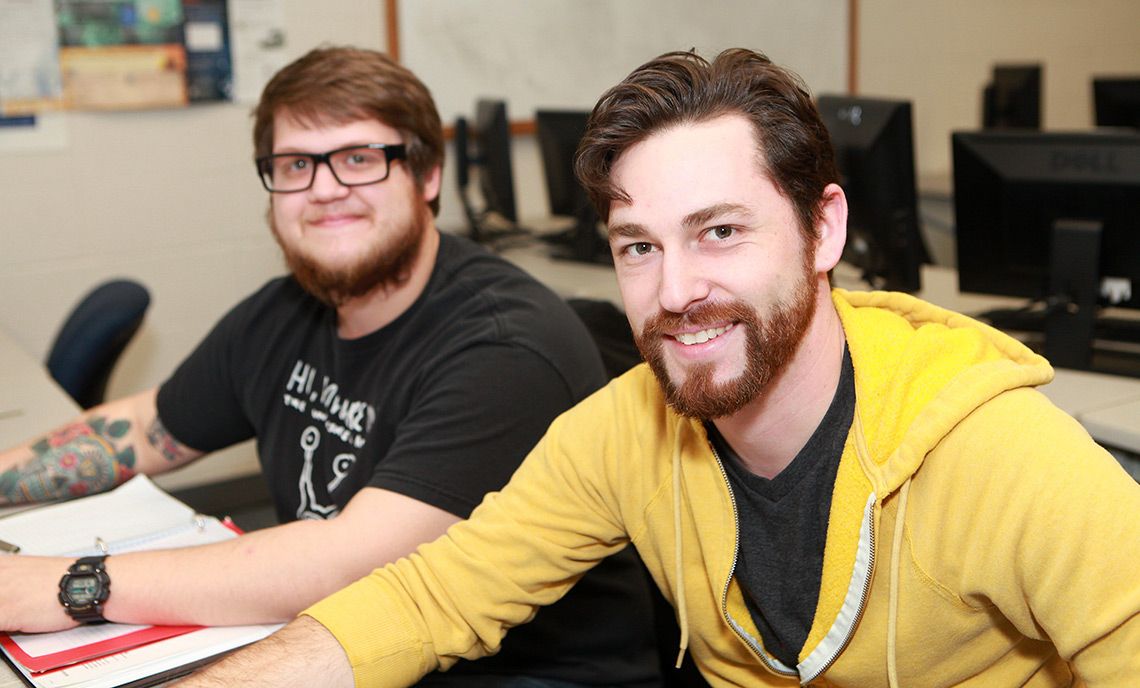 Preparing for the Next Career
December 19, 2014
When Noah Hebert graduated from Washington State University with a Bachelor of Arts in communication, he landed an internship in Seattle.
It was a promising first step to the start of an advertising career — until the recession hit.
Wanting to stay local, Hebert applied for any job available and eventually settled for a position with PepsiCo outside of his desired career path.
"It was something that would pay the bills until I could get back into advertising," Hebert said. "But that just didn't happen."
A work injury forced Hebert to analyze other career options and what he needed to be employable. Seeking to go a direction with available jobs and advancement opportunities, Hebert enrolled in Clover Park Technical College's Computer Information Technology Program.
"The first quarter was kind of rough, but as I progressed I started to appreciate it and I'm starting to have fun with it," he said.
Hebert had no prior experience in computers before starting the program, and on Jan. 5 he'll start his final quarter.
"I can look back and see how much I've learned in 18 months," he said. "It's like learning another language."
At the program's recent end of quarter presentation, Hebert and classmate Harlan Stewart presented a mobile application they developed from scratch, a feat Hebert couldn't picture himself doing two years ago. Their application is designed to scan bar codes and provide reviews or allow reviews to be uploaded.
With his prior background in advertising, Hebert hopes he can use both of his college degrees in mobile application development.
For the past year Hebert also served as president of Club OOPS (Object Oriented Programming Students) at CPTC. As an extrovert, he enjoys talking with people and encouraged activities to gather students in computer programs together during his tenure.
Hebert is preparing to enter the industry once he completes his new field of study. He feels the Computer Information Technology Program at CPTC has been beneficial in preparing him for his next career venture.
"Being where I'm at, I'm 30 years old now, I need to be back out there already," he said. "I don't have time or money to learn all of computer science, but knowing and understanding what the industry is looking for, I don't have to know every little thing. Clover Park has done a great job of making it so I feel like I'm ready to walk out and say I can do this."
The Computer Information Technology Program at CPTC prepares students for computer information technology positions with concentrations in web, database or application-systems programming. For more information, visit www.cptc.edu/programs/it.