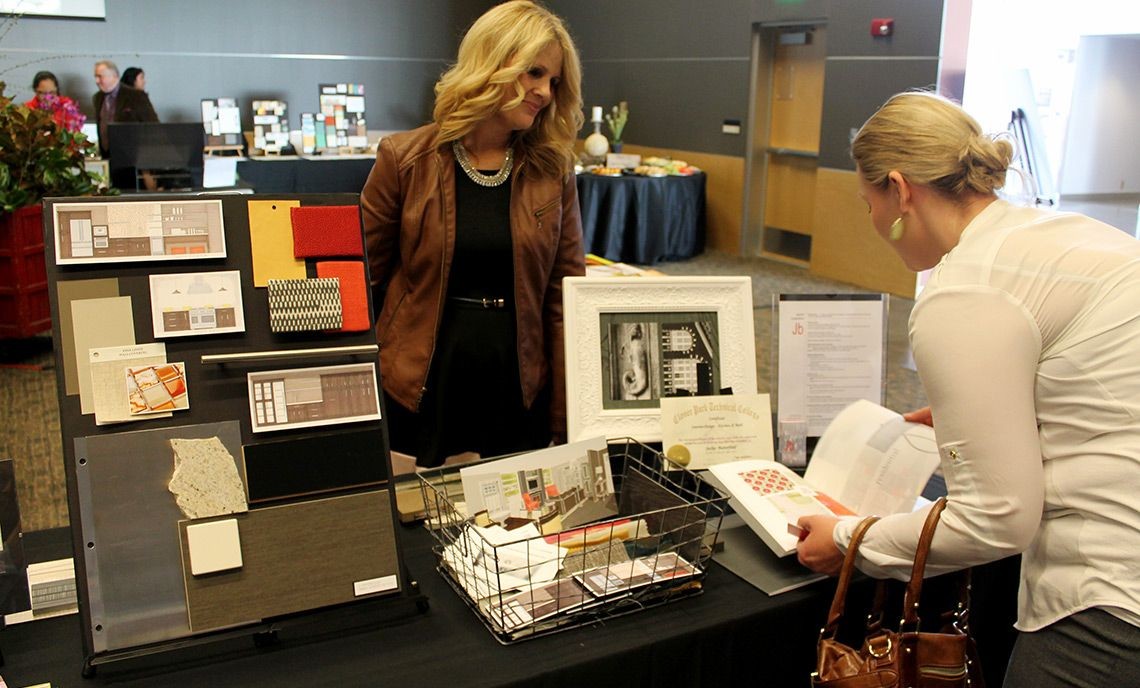 Preparing to Launch
April 2, 2015
In just the two years since Lara Sisco ('13) graduated from the Clover Park Technical College's Interior Design Program, she has tapped into everything she learned there.
"I felt I had a really great foundation of skills," Sisco said. "They teach you what you need to know to get started."
Sisco entered the industry knowing she would eventually open her own business, but still had a lot of learning to do. After graduation she connected with another program graduate, Candace Nordquist, an independent designer in Gig Harbor specializing in kitchen and bath.
In August 2013 Sisco was offered a job as a designer at Business Interiors Northwest in Tacoma, where she learned about project management, budgets, customer service and project quotes.
"My time at Business Interiors Northwest was probably the most significant exposure to what it takes to run a business," she said.
Once she was ready to become independent, she turned in her notice at Business Interiors Northwest. While Sisco left as an employee, she became a contract designer for the company.
On Jan. 12, 2015, Sisco submitted and received her LLC for Lara Sisco Design. She continues to work with her former employers as she builds her business.
"Every experience I get into is an opportunity to learn something new," Sisco said.
Sisco returned to CPTC in March to visit with graduating Interior Design students, and sat on a panel at the annual portfolio event. Sisco encouraged students who are looking to launch their own business to work for someone first.
"Go out there and be an employee somewhere and make some mistakes," she said. "Learning it somewhere else, and having that collaboration, is so great."
Jackie Butterfield was one of the students Sisco met with at the portfolio event. Butterfield is open to whatever opportunities may come her way, but eventually would like to be on her own. She owns a business with her husband and understands the business side of a start-up. Wherever her next step is, she knows CPTC has prepared her.
"The instructors are really great in working with you," Butterfield said. "With all the technical stuff, they taught it in such a way that we get it. I think they prepared us for whatever comes next."
For more information about Interior Design at CPTC, visit http://www.cptc.edu/programs/interior-design.