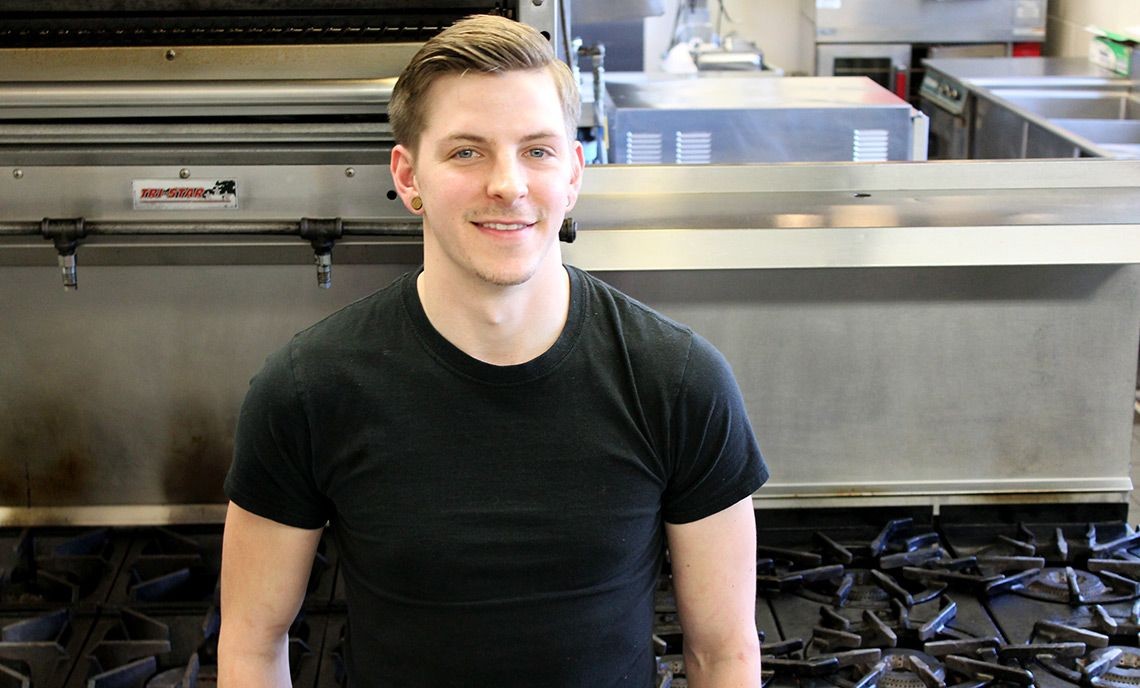 Ready for the Final Course
May 29, 2015
Jaron Witsoe has found success in the restaurant business since the age of 17.
His career started when he was a Running Start student at Clover Park Technical College, where he studied to earn his high school diploma and associate's degree in Culinary Arts. But the pull to work full-time took Witsoe away from the college one class short of a two-year degree.
Nearly 10 years later, Witsoe will return to CPTC for Summer Quarter to finish his associate's degree so he can go on to pursue his goal of a bachelor's degree in hospitality management.
"I'm doing great, getting good reviews and these good things are happening, but how can I be more solid as a manager?" Witsoe said. "Since leaving (CPTC) I bought a house, had two kids and worked up the ranks in the kitchen. I got to a point where it became more important to me, where this needed to happen."
Witsoe has worked in fine dining kitchens from Tacoma to Seattle as chef and sous chef. He recently became the sous chef at the Lobster Shop on Commencement Bay. He paid a visit to the Culinary Arts Program last month to share his food pairings knowledge.
His experience is rich in French cuisine, and he earned the Iron Chef of Tacoma title at the age of 19. But once he reached a point where he felt he was no longer learning — or if a restaurant closed its doors — Witsoe was on to the next kitchen, adapting to a new style and menu.
"I was stuck in a position," Witsoe said. "I'd worked so hard at honing my skills and knowing good quality, memorizing the seasons and what foods come out at what time, and getting production down. But what about hospitality management as a whole?"
Witsoe said that once he earns his bachelor's degree he will become more well-rounded in the restaurant circle.
Witsoe thrives on the challenges of working in the kitchen each day never being the same. He gained much of his knowledge from his hands-on experience in industry, but credits CPTC's Culinary Arts Program for equipping him with the necessary textbook knowledge that he uses every day.
"I'd recommend culinary school to anyone so you build your confidence," he said. "You don't feel like the weak link in the kitchen."
For more information about the Culinary Arts Program, visit http://www.cptc.edu/programs/culinary.