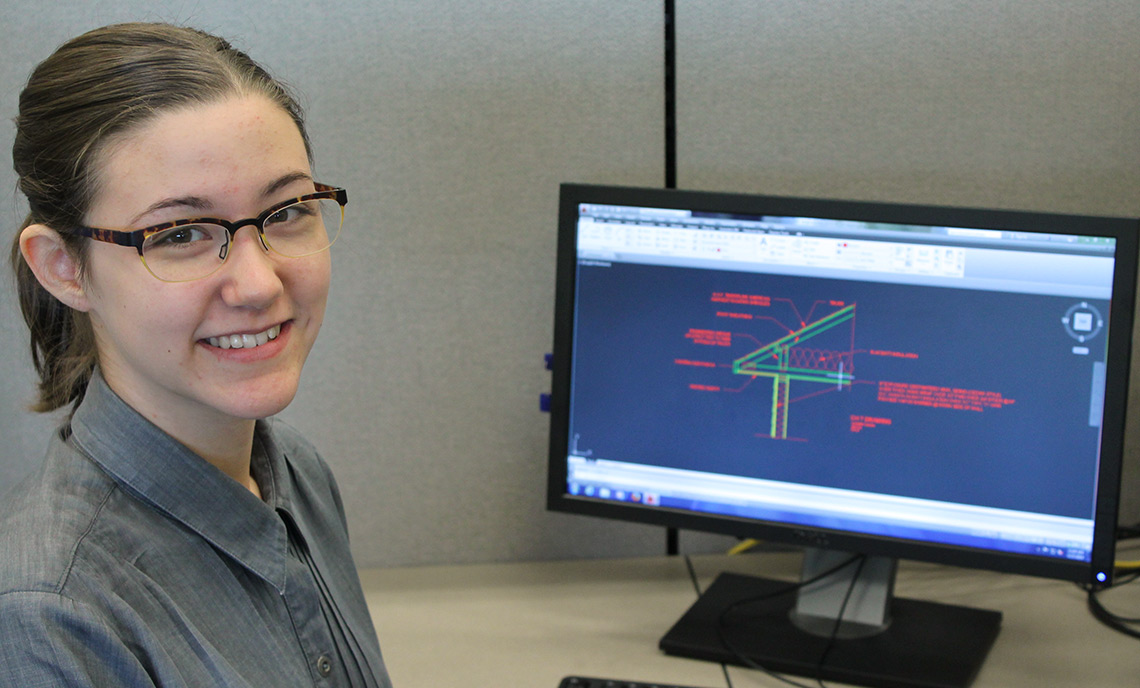 Running Start Student Gets Jump Start in Architectural Field
June 4, 2014
Jasmine Tjhung wasted no time to plan her future.
While in middle school she visited community colleges in the area of her University Place home, and as a sophomore at Curtis High School decided on the Running Start program at Clover Park Technical College.
Tjhung graduates from high school this month and is set to complete the Architectural Engineering Design program at CPTC in early 2015. She will spend her summer working in the architectural field in an internship or part-time position.
"She's really focused on her goals and she's willing to work hard to obtain them," said Dean Lamb, CPTC Architectural Engineering Design instructor.
Lamb anticipates Tjhung will have many career choices when she's done with her education. Since she started the program in 2012 Lamb has seen Tjhung excel in both the creative and technical side of the field.
Tjhung decided on CPTC's Running Start program because of how it prepares her for her desired career path. She was also inspired by her grandfather who was an architect.
"Clover Park is more career focused," Tjhung said. "It's more of what you want to do instead of here's a bunch of classes that may have nothing to do with what you want to do."
Tjhung's ambition isn't limited to the classroom. For the last four years she was involved in her high school's Navy Junior Reserve Officers' Training Corps program.
Tjhung's start in Architectural Engineering and Design began with video games, like The Sims, which simulates home design and construction. Through the CPTC program she enjoys design and floor plans, and also likes the technical side of engineering.
Tjhung has been busy interviewing with local companies in her field for a summer position. The 18 year old may spend the next few months working with clients modifying house plans, but the ambitious student doesn't think her age should make her standout.
"Don't let what other people say limit you," she said. "I've had people say I can't do that and what you need to do is take initiative."
Upon completion of her program next year, Tjhung plans to continue her education. Her long-term goal is to one day own her own business.
Running Start is a statewide community and technical college program where high school juniors and seniors take college courses for both high school and college credit. To learn more about Running Start or the Architectural Engineering Design program at CPTC, visit www.cptc.edu.