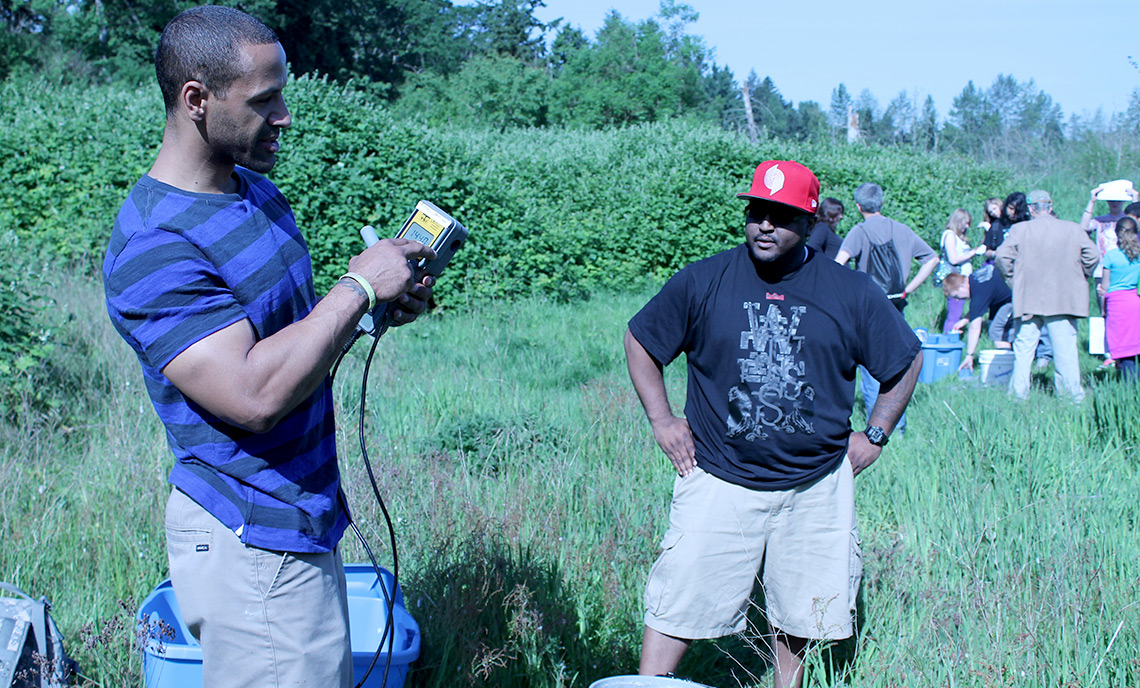 Seventh Graders Learn From Environmental Sciences and Technology Students
June 2, 2014
Only so much can be learned inside the classroom.
For the seventh grade science students studying ecology at Woodbrook Middle School in Lakewood, they had the chance to learn outdoors from Environmental Sciences and Technology students at Clover Park Technical College.
The first wave of 50 students visited the College's Lakewood campus May 22 to learn about seven different water quality tests CPTC students are trained in. CPTC will host two other groups of middle school students June 4 and June 6 from 9 a.m. to 12:45 p.m.
"We want to teach them science, but we also want to get them on campus and get them thinking about the College," said Andy Fritz, CPTC Environmental Sciences and Technology instructor.
The seventh graders spent part of the morning trekking through wetlands in the 110-acre Flett Creek Laboratory across the street from the College's Lakewood campus. The students learned how to measure such things as electrolytes and dissolved oxygen levels in the wetland's water.
The students of April Barreca's science class also had the chance to measure pH levels of the water themselves.
"It's great when kids see college students who have similar backgrounds and get to do science outside," Barreca said. "This is something that is educational where they also get to be hands on."
In the Flett Creek Laboratory students also learned about the different bird, fish and insect species that live in the habitat. The science field trip included demonstrations of measuring water temperatures inside the college lab.