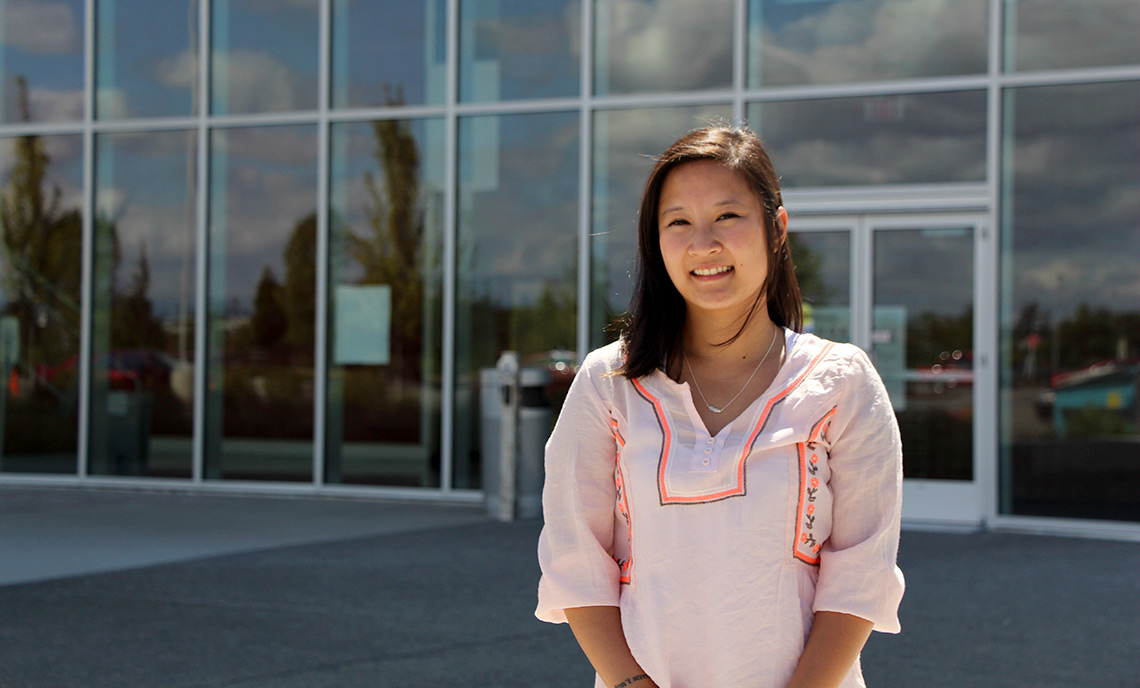 Student Finds Direction in Army Reserves and CPTC
June 26, 2014
Tiffany Nguyen was in need of direction after she graduated from high school. A few years later she found it in the U.S. Army Reserves and Clover Park Technical College.
"It's tough when you don't know what you're going to do," Pvt. Nguyen said. "The Army helped a lot with that — to have a goal in my life and to finish something."
Nguyen enlisted in the Army Reserves in November 2012 and was shipped out to Fort Sill, Oklahoma for boot camp. While a culture shock at first, she soon realized what she was made of and conquered her fear of heights. She gained confidence in her accomplishments.
"Being able to do something you're really proud of and getting all these experiences, it's such a life-changing moment," Nguyen said.
Nguyen's unit, the 6250th U.S. Army Hospital Reserve, works in support of Madigan Army Medical Center on Joint Base Lewis-McChord once a month. Seeing military doctors in action and working in the hospital inspired her to pursue an education in the medical field.
Nguyen enrolled in the Medical Assistant program at Clover Park Technical College last year. The discipline she has learned in the military has helped her succeed in the program.
"I've never done so well in school before," she said. "I think I've been more motivated to do something and it structured my life."
Nguyen is on track to finish the Medical Assistant program in spring 2015 and plans to continue her education, maybe in the Registered Nurse field. She hopes to serve as a Reservist until retirement.
The Medical Assistant Program at CPTC prepares students to perform a wide-range of duties in physicians' offices, clinics and other outpatient health care settings. For more information, visit cptc.edu/programs/medical-assistant.