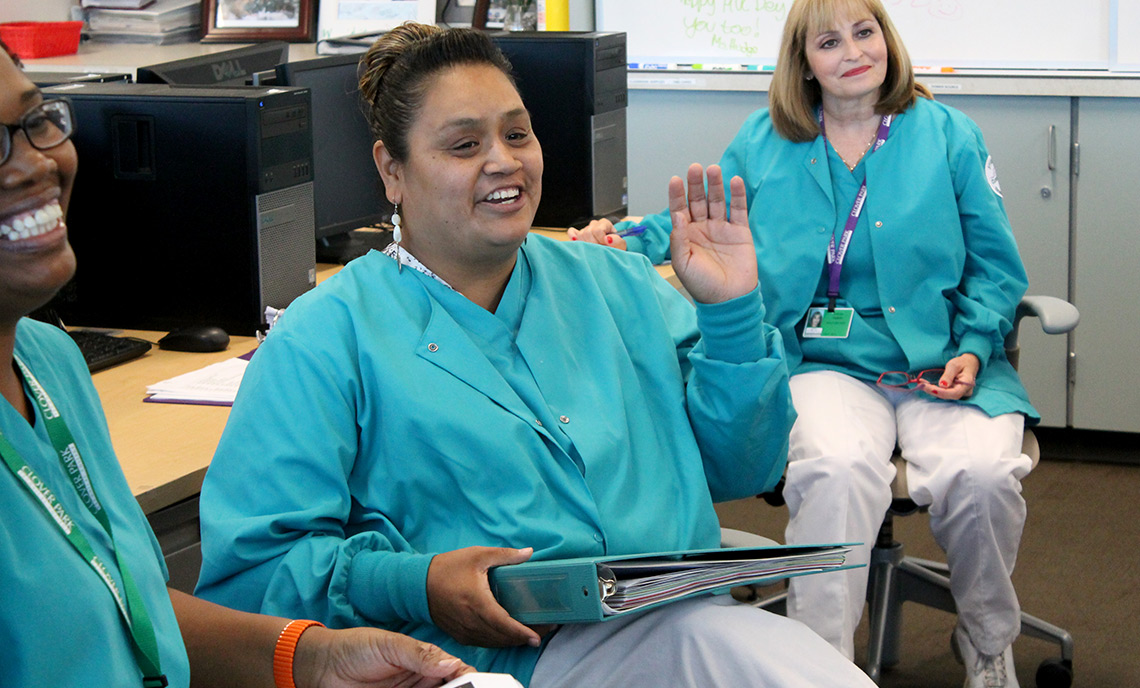 Student Finds Second Chance at CPTC
September 18, 2014
Frances Jordan can't say where she'll be in five years, but she knows where she'll be when Fall Quarter starts Sept. 22.
"I'm going to be in class."
Jordan finished her first quarter in the Health Unit Coordinator Program at Clover Park Technical College this summer, putting her one step closer to her goal of working in a medical setting.
Jordan's journey to CPTC was anything but smooth, but the HUC student feels she's taking advantage of a second chance by getting an education to prepare her for a career.
A member of the Yakama Nation, Jordan relocated to the Lakewood area to start a new life for her family. She decided to pursue an education not just for her, but for her children as well.
"In order for things to change, I had to change them myself," Jordan said.
Jordan earned her GED in 2012 followed by her Certified Nursing Assistant certificate. She then enrolled in CPTC's evening HUC Program.
"I wanted to go to a school that would impact me and help me push myself," Jordan said.
It's been difficult for Jordan to be away from her reservation, but she said she's received encouragement from HUC Instructor Marla Briggs and stuck through the many challenges she faced during her first quarter.
"No matter what you go through, you can make it better," Jordan said.
Once she earns her certificate, Jordan aspires to work at Western State Hospital.
CPTC's HUC Program prepares students to coordinate activities at the nursing unit desk. It typically takes two quarters to complete and the college offers both a day and evening program. For more information, visit www.cptc.edu/programs/health-unit.