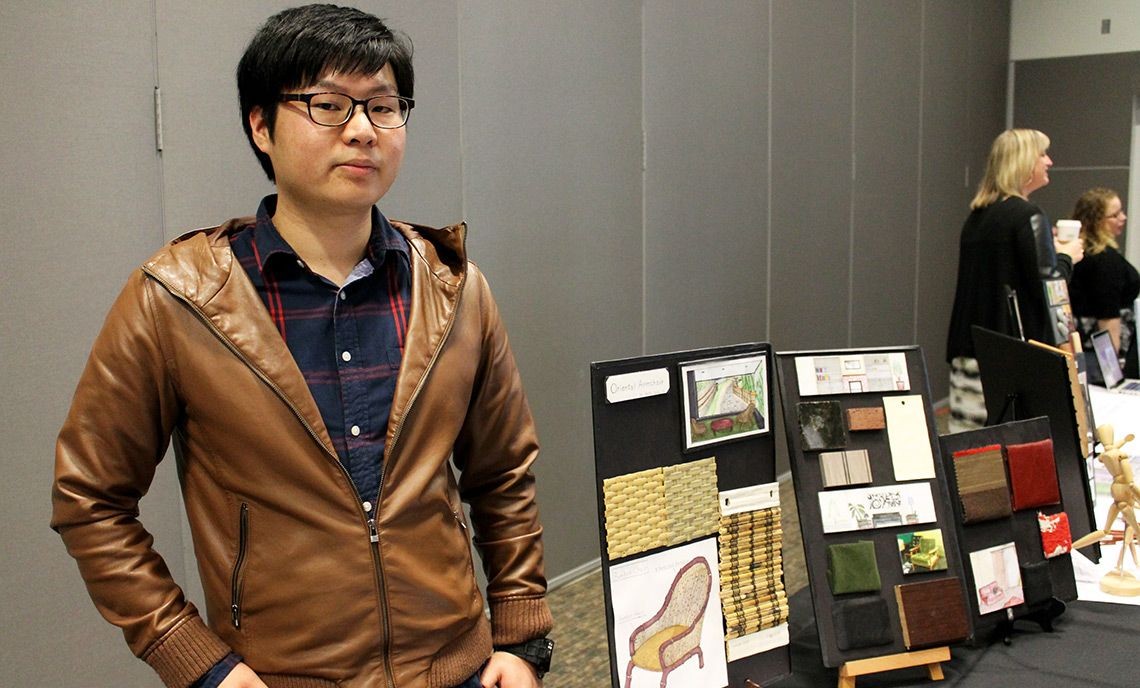 Student Takes CPTC Degree to Japan
April 13, 2015
Arata Kobayashi was on a plane to Japan the day after Winter Quarter ended. The international student at Clover Park Technical College had just completed the Interior Design Program and had a job waiting for him in his home country.
Kobayashi started his new position for a house building company on April 1, where he will put the hands-on skills he learned at CPTC to use.
Kobayashi enrolled at CPTC in 2013. He already had a degree in architecture from Japan, but wanted to learn more about the design side. Both of his degrees have prepared him for his position with the construction company, which includes construction, design and management.
His time at CPTC culminated with a presentation of a restaurant design he prepared for the program's annual portfolio event on March 18.
"He's very talented," said Interior Design Instructor Michael Bowman. "He had different solutions than what we would normally think of."
Kobayashi said he enjoyed his two years in the U.S., learning English and experiencing a different culture.
For more information about international education at CPTC, visit http://www.cptc.edu/internationals.
Share This Story