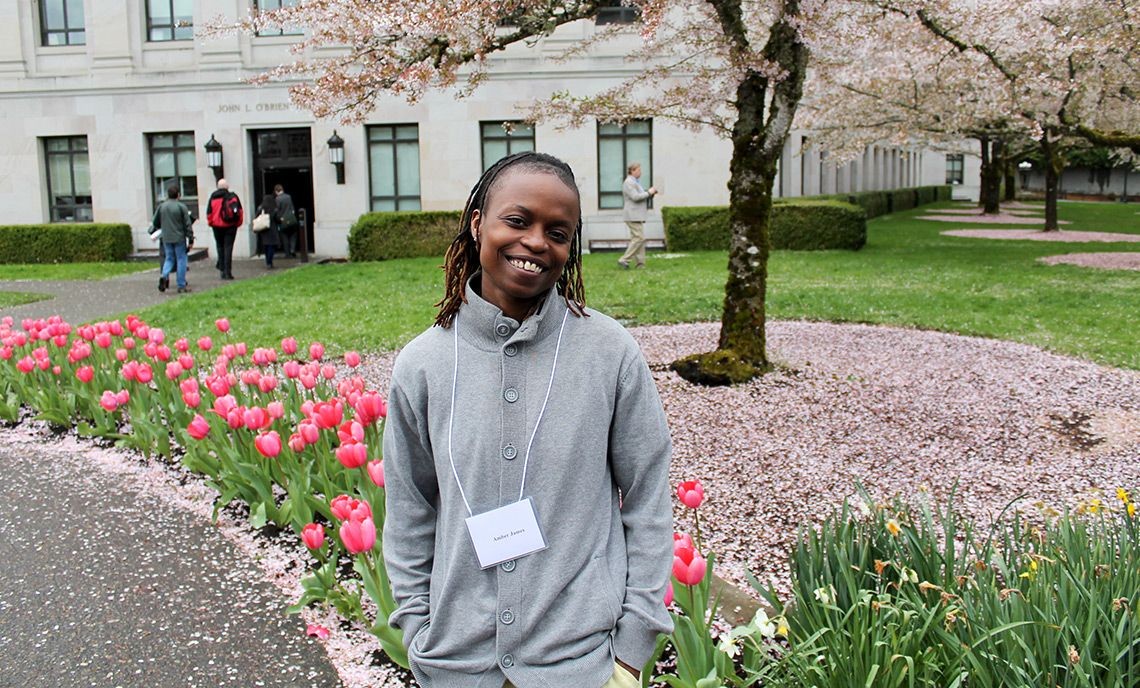 Student Veteran Shares Story with Local Legislators
March 26, 2015
Clover Park Technical College student Amber James shared her testimony with a unique audience.
The Environmental Sciences and Technology student spoke at a Pierce County Legislative Luncheon at the John L. O'Brien Building in Olympia on March 25.
James told her personal story of serving eight years in the Army — with three combat tours — and living in her car soon after separating from service. Today, James is two quarters away from her degree, with her sights set on attending the University of Washington-Tacoma. Her testimony emphasized the important role CPTC played in her life and her transition out of the military.
James' audience included local senators, including Lakewood Sen. Steve Conway. Conway serves in the 29th District, where James is a registered voter. CPTC Board of Trustees members Mary Moss and Lua Pritchard were present, along with members from other Pierce County colleges' boards of trustees. CPTC President Dr. Lonnie L. Howard and presidents from the other three Pierce County community and technical colleges were in attendance: Dr. Marty Cavalluzzi (Pierce College Puyallup), Ron Langrell (Bates Technical College) and Dr. Sheila Ruhland (Tacoma Community College). Tawny Dotson, CPTC's chief of staff, and the other colleges' public information officers were also in attendance.
Beau Jackson, a student at Tacoma Community College, also shared his testimony at the meeting. The luncheon addressed key priorities that are critical to the Pierce County community and technical college system this legislative session.
Share This Story