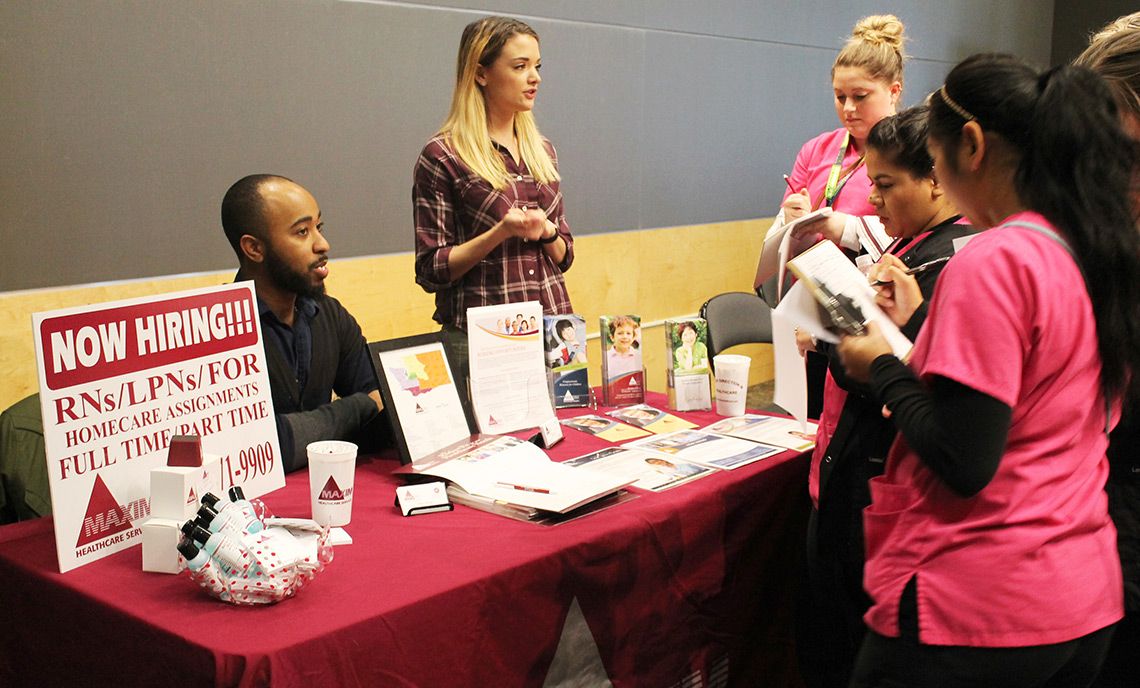 Students Get Career Ready
March 3, 2016
Clover Park Technical College students and alumni took advantage of a career planning opportunity with the 2016 Spring Career/Job Fair at the McGavick Conference Center on March 2.
The three-hour event allowed 400 students and graduates to visit with 59 employers from a variety of industries.
"We wanted to target all of our different programs," said Career Development Coordinator Tiffany Windmeyer. "We get a lot of phone calls from employers who want to come to campus to speak to classes and meet our students about opportunities for them. Having this career fair allows us to be able to help our students get employed."
Many of the companies at the event offered positions relevant to several of the college's programs.
Two weeks earlier, a dozen aviation and aerospace companies gathered at the South Hill Campus and Aviation Center for the Aviation and Aerospace Technology Career Fair, where another 74 CPTC students had the opportunity to network about possible job opportunities.
The CPTC Career Center prepared the students for the networking events with resume critiques and job fair prep workshops. Ten students who attended the Spring Career/Job Fair reported they scheduled an interview on the spot at the event.
For more information about career services at CPTC, contact Tiffany Windmeyer at 253-583-8765.