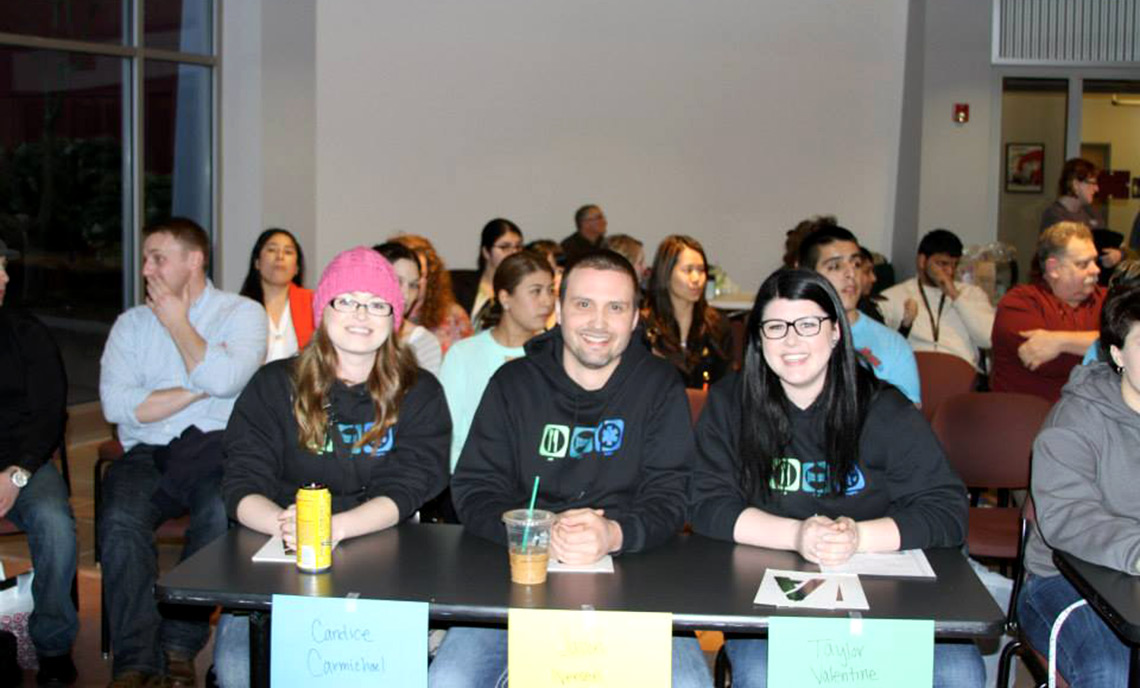 Surgical Technology Students Take First and Second in Scrub Bowl
April 3, 2014
Clover Park Technical College students took the top two spots at the Surgical Technology Scrub Bowl March 16 at CPTC's Lakewood campus. Surgical Technology students Jason Iversen and Tayler Valentine placed first and second, respectively, while teammate Candice Carmichael missed third place by one question.
This is the second consecutive year that CPTC students have won the Scrub Bowl, after unseating six-time champion Renton Technical College last year. Five other colleges participated in the Scrub Bowl: Columbia Basin College, Renton Technical College, Seattle Central Community College, Spokane Community College and Yakima Valley Community College. More than ninety supporters attended to cheer on their schools. 
The Scrub Bowl was part of the Washington State Assembly of Surgical Technologists' Spring 2014 Workshop and Annual Scrub Bowl. Ten prominent experts from the field gave presentations on the theme of "Trauma: From the ER to the OR." The event was hosted by CPTC and coordinated by surgical technology instructor Ronda Armstrong.
Learn more about CPTC's Surgical Technology program by visiting www.cptc.edu/surigcal-tech.