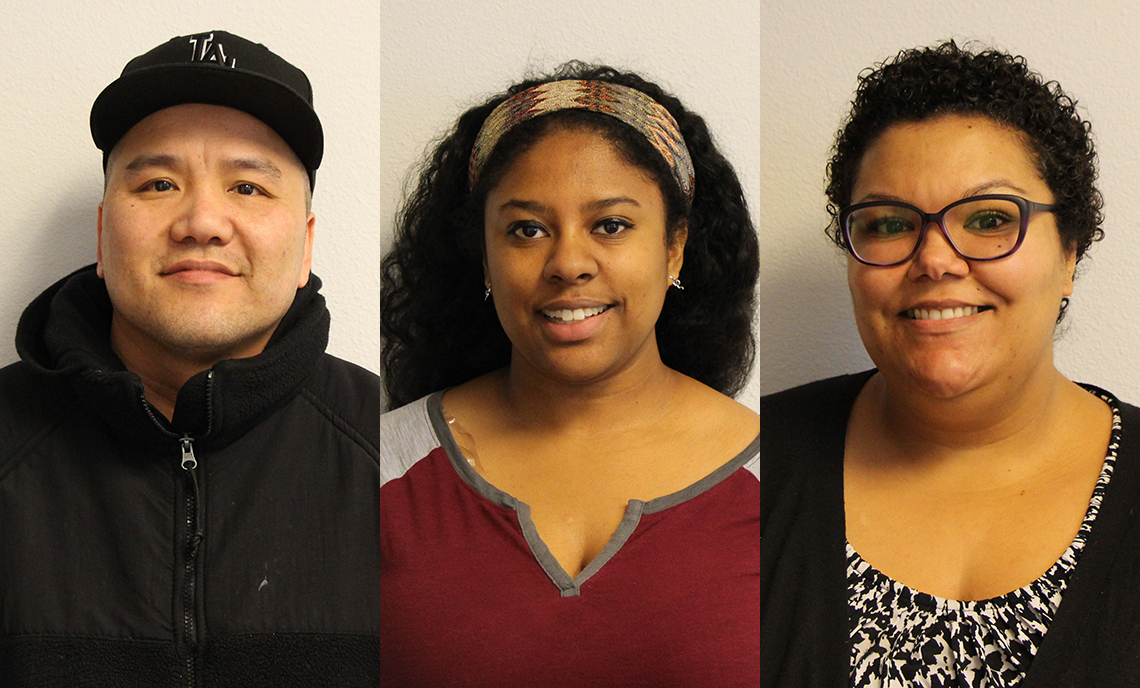 Three CPTC Students Receive All-Washington Recognition
March 22, 2018
Three Clover Park Technical College students received special recognition as members of the 2018 All-Washington Academic Team Thursday, March 22, in a ceremony at South Puget Sound Community College.
CPTC students Christina Pruitt, Holly Williams and Lam Ho were all honored at the luncheon event, receiving medallions from CPTC President Dr. Joyce Loveday. Washington Secretary of State Kim Wyman attended the ceremony to recognize the All-Washington team members.
Pruitt earned a Bachelor of Arts in Business in 2011, but after five years of unemployment and underemployment she decided to go back to school and pursue a degree in computer networking. Along with job struggles, she has battled health issues and spent the past several years caring for an elderly parent. Her work ethic and persistence has led her to excel in her challenging courses while also working and serving as a Peer Ambassador.
Williams is a living embodiment of perseverance. She has overcome countless obstacles throughout her life, including significant health, financial and academic challenges just in the past several years, and yet she cares for her children while serving as a Peer Ambassador and earning President's List honors for her grades as a cosmetology student. Her goal is to own her own salon and use it to assist those in need because everybody deserves to feel beautiful and ready to be successful.
Originally from Compton, California, Lam spent 20 years in the Army before retiring as a disabled veteran to the Lakewood area in 2017. After experiencing the transition from civilian to soldier and now going back through the transition to a civilian, he decided to pursue his passion for computers into a degree and career. He plans to pursue a bachelor's degree after graduating from CPTC and hopes to work as a computer network support specialist for the local government.
The All-Washington Academic Team began in 1996, introduced through Phi Theta Kappa, the International Honor Society for Two-Year Colleges. According to the program's website, it "has become the showcase for Washington's community and technical colleges because it honors the academic high achievers, the men and women who have demonstrated a commitment to success in the classroom and in the communities in which they live."
As a result of the nominations, the three CPTC students qualify to compete for the All-USA National Scholarship.