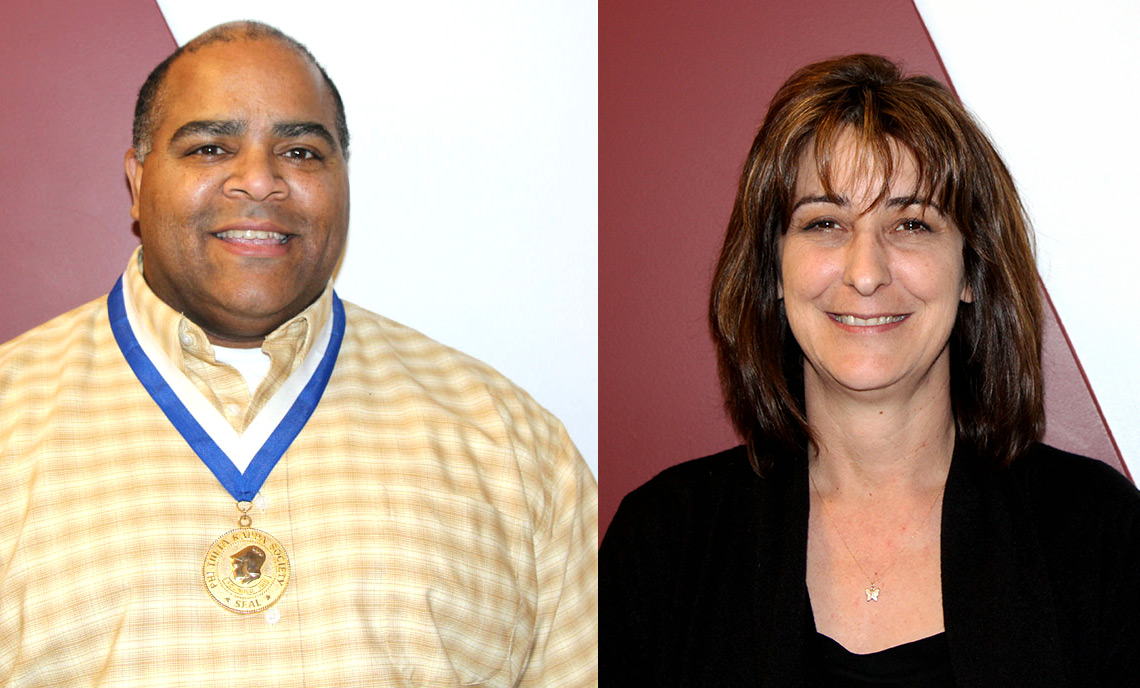 Two CPTC Students Named to All-Washington Academic Team
March 11, 2014
Two Clover Park Technical College students will be honored as members of the 2014 All-Washington Academic Team at noon on Thurs., March 27, at South Puget Sound Community College in Olympia. The ceremony recognizes top scholars from the state's community and technical colleges and awards scholarships.
We are pleased to introduce you to Martin Trinidad and Nicole Kaley, the two students representing Clover Park Technical College on the team.
Martin Trinidad
Before enrolling at Clover Park Technical College, Martin spent 20 years working in information technology. But like many of our students, Martin knew he needed to complete his education to ensure a better life for himself and his family.
Martin is now close to completing his degree in Computer Networking & Information Systems Security. He plans on returning to the information technology field, but this time in a management position.
Martin is a regional vice president of the Phi Theta Kappa Honor Society and is a leader on campus. Drawing on his life experiences as a husband and father and his time in the Army, Martin helps motivate other students to commit to their education and complete their programs.
Nicole Kaley
Nicole came to Clover Park Technical College while recovering from a workplace accident. She was looking not just for a new job but for a career that would change lives, which is why she enrolled in the Human Services program, focusing on the Chemical Dependency Specialist track.
Having been sober for six years, Nicole understands what patients are going through and can empathize with their situations. She hopes to use her own story to inspire others and show them that there is a way to heal from addiction.
Along with excelling in her classes at CPTC, Nicole also volunteers and leads group sessions at Alternative Counseling.